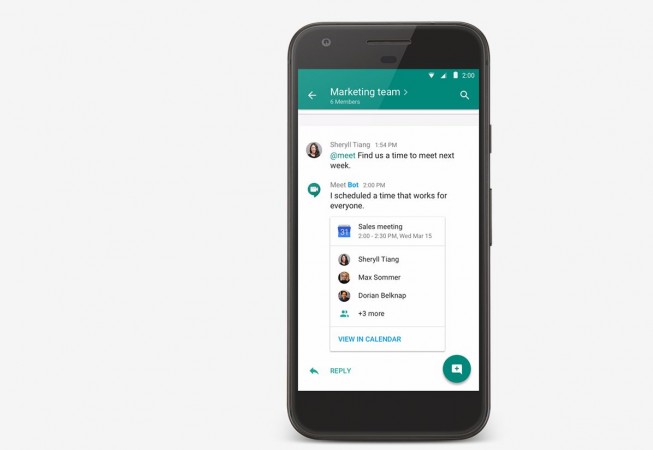 Those who followed this year's Google Cloud Next developer conference might be anticipating change coming to the company's messaging platforms Gmail and Google Hangouts as there were plans to make them more suitable for businesses. As expected, the search giant has now decided to stop SMS support in Google Hangouts.
Google recently announced two new features called Hangouts Meet and Hangouts Chat, giving a clear hint that SMS service would go out of the window. Hangouts Meet is a video conferencing service that would let businesses have full screen video calls between employees around the world, wherein as many as 30 people could take part in a single video call. On the other hand, Hangouts Chat is a messaging app along the lines of Slack where teams can send messages and share documents.
Also read: Google's new Android O is here for download
Now, Google has announced that it would be removing carrier SMS functionality in Hangouts app for Android, starting on May 22. It said in a statement that you can expect an email notification with additional details in the coming days if your domain is affected by this change.
So, where will your SMS that until now is accessible on Hangouts go? Well, Google is upgrading SMS with Android Messages that will provide a consistent and easy-to-use SMS experience for Android users, right out of the box. The company is focusing on making Android Messages the primary place to access SMS and also working with partners to upgrade SMS to RCS (Rich Communication Services).
Meanwhile, Google Talk that was launched in 2005 to let Gmail users chat will be killed, now that there are much advanced platforms -- Hangouts Meet and Hangouts Chat.