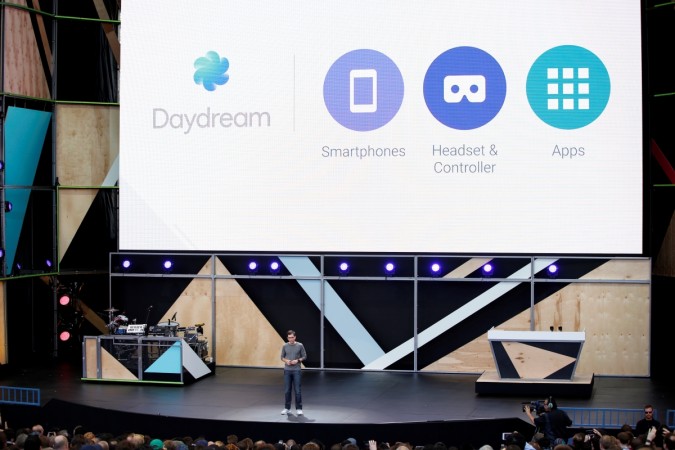 If one has fiddled around with the setting in their Android device, they might be familiar with Daydream, a screensaver of sorts for Android that kicks in when docked or plugged in. Google has now announced that it will be launching Daydream as something much bigger — it will be Google's VR ecosystem.
Google has had a long while to get VR right. Its Cardboard headset has been floating around for a few years now and the Cardboard app has been downloaded over five million times. With Daydream and all the years of development behind Cardboard, Google is ready to take on the competition.
Google is reportedly working with other Android device manufacturers to develop a VR headset and controller, which will, from the looks of things, be powered by an Android device. While no word is out on what the headset will even look like, let along its pricing, it could be that Google's VR headset could be more in competition with the Samsung Gear VR.
With the Gear VR Samsung partnered with Facebook-owned Oculus. It allows users to interact with the device through controls mounted on the headset itself. The Gear VR was launched in India for Rs. 8,200.
Read More: Airbar turns any display into a touchscreen one
At I/O, Google had a few other things to launch as well. Again, in a bid to catch up with Apple, the company has updated the voice assistant built into current devices to offer a more Siri-like interactive experience. Google is calling it the Google Assistant and promises to have two-way conversations with you.
Much like a personal assistant, Google Assistant will do everything from ordering movie tickets to reading back one's schedule.