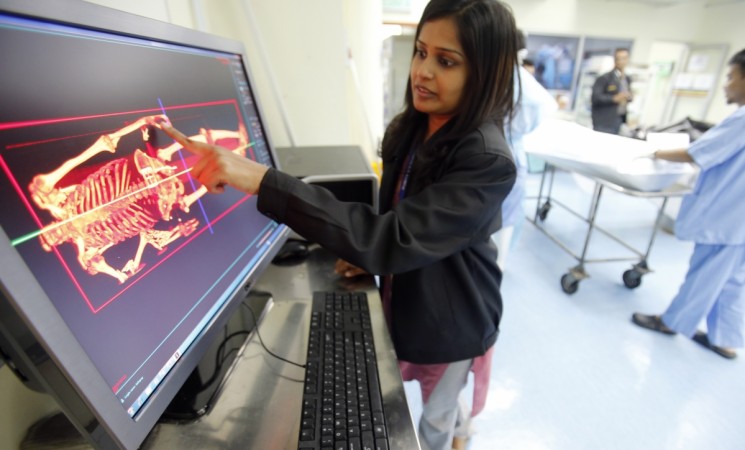 As somebody who uses a touch-enabled laptop, interacting with my computer at work becomes a little frustrating when tapping on a tab to close it doesn't work. It seems my prayers have been answered because Swedish company Neonode has developed a little device that can convert any monitor into a touchscreen one.
The Airbar reportedly plugs into a computer's USB port and attaches itself to the bottom of the display with the help of magnets. It has a series of LEDs that emit light up the height of the screen at a frequency that isn't visible to the human eye. When a finger in placed along the light path, the device computes the interference and accepts them as input. It even reportedly recognises gestures.
Neonode calls the technology behind the Airbar "zForce AIR," and it apparently isn't fazed by wet hands or gloves, and even works with, say, a tooth brush. The device is compatible with Windows 8 and 10 PCs, as well as Chrome OS devices. It offers only limited functionality with Macs and comes in sizes ranging from 11.6 inches to 15.6 inches.
Neonode says the technology works by measuring the position and size of the object interfering with its light waves. It also apparently compensates for changes in ambient light conditions, dust and temperature, and has a resolution of over 200 dots per inch (dpi)
The Airbar is currently available for pre-order and irrespective of whether one would like to pick up the 116-inch or the 15.6-inch model; the cost is a standard $69.