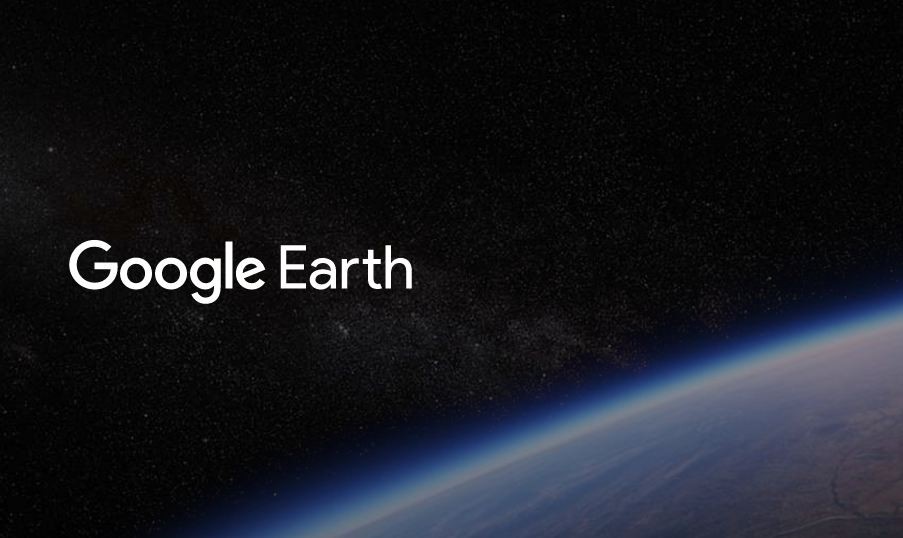 Just on the eve of Earth Day, Google has introduced an overhauled Google Earth for the web and Android, something that the search giant has been working on over the last two years.
The new version of Google Earth comes with interesting features that allow users to see 3D maps of specific places from any angle, take interactive guided tours and learn about random places around the world.
"With the new Earth, we want to open up different lenses for you to see the world and learn a bit about how it all fits together; to open your mind with new stories while giving you a new perspective on the locations and experiences you cherish," Google said in a blog post. "It's everything you love about Google Earth, plus new ways for you to explore, learn and share."
For the interactive guided tours under the new Google Earth's "Voyager" section, Google has collaborated with scientists, nonprofits and leading storytellers "to bring the planet to life." The company said that more than 50 guided tours have already been added to Voyager, including a tour of the Gombe National Park in Tanzania led by British primatologist Jane Goodall.
The section also includes tours of six different habitats produced by BBC Earth, and a journey to Mexico with Sesame Street muppet Lola, to learn more about modern Mayan cultures.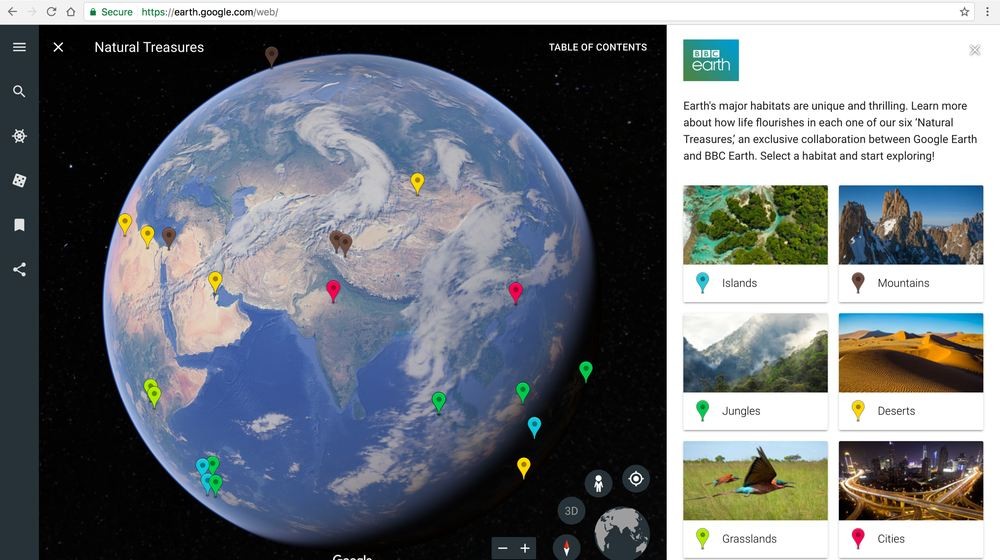 The new Google Earth also comes with an "I'm feeling lucky" feature that allows you to click on a dice-shaped button to take you somewhere unexpected. Google said it had curated as many as 20,000 different places. So after you roll the dice, you might end up on the lush green Pemba Island off the Swahili coast, or inside the La Scala opera house in Italy.
Once you land on a random place, you can press the new 3D button on the bottom right corner of the UI to get a drone's-eye view of the particular location.
"When you find a view that leaves you breathless or inspires a fond memory, share a Postcard of your exact view with your friends and family. They can click the link to jump right to where you were (virtually) standing," according to Google.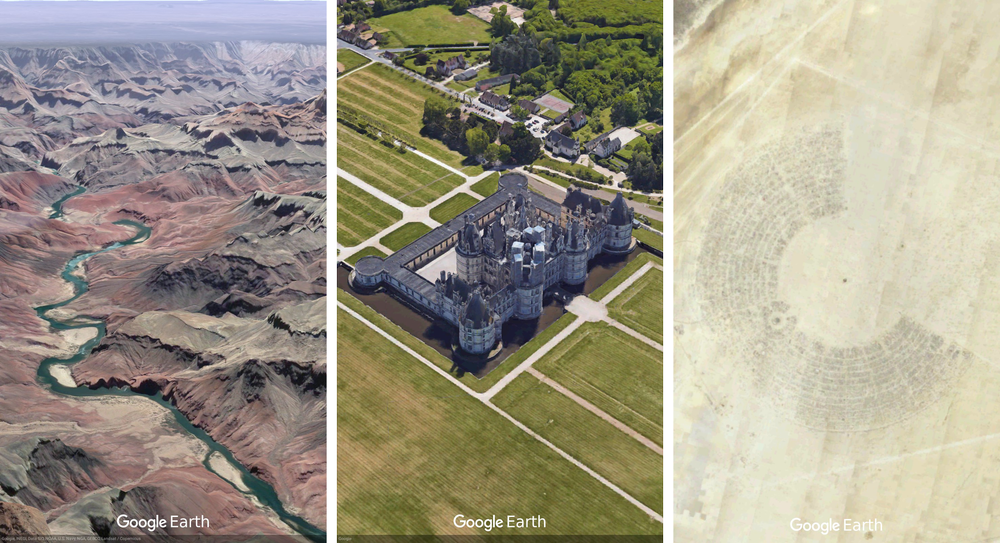 The new 3D imagery is definitely insane, but how did Google manage to pull this off?
According to Google, "building Google Earth includes billions of pixels, a love of spring, confetti-colored depth maps, small planes that fly in lawn mower-esque patterns, and much, much more."
Yes, the new Google Earth actually relies a lot on photos taken on planes, in addition to satellite photos. Google flies an airplane back and forth over an area, and various sensors fitted into the plane then create overlapping images of the landscape. These images are later merged to create the most accurate 3D model of the area.
The following behind the scenes video from the YouTube channel Nat and Friends explains how Google Earth actually works.