Google is all set to launch its highly-anticipated mobile operating system 'Android O' aka 'Android 8.0' at a media event in New York City on Monday, August 21.
The Android O launch event will coincide with the equally exciting total solar eclipse in the US. Google has scheduled the live streaming of the event to kick off precisely at 2:40pm EST or 12:10am IST.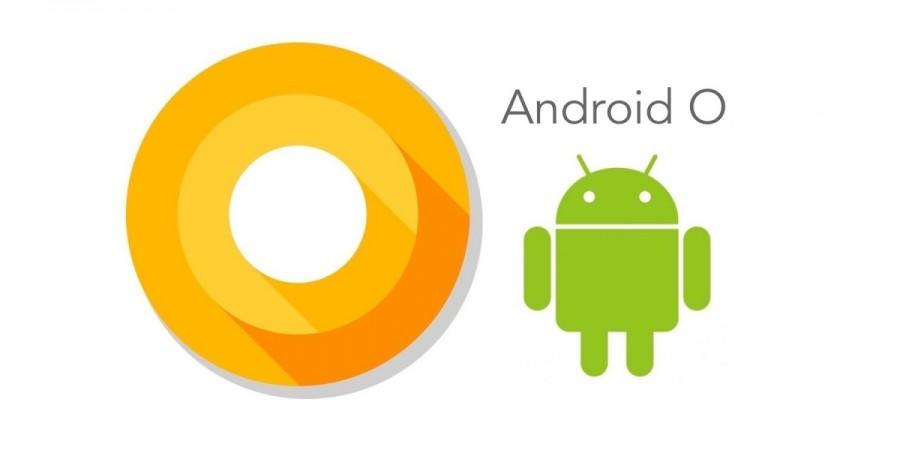 There has been a spate of leaks and rumours surrounding the possible nickname for Google's most eagerly-awaited Android update in recent times, which has been widely touted as 'Android Oreo' after the popular dessert name. Rumour mongers are even contemplating names such as 'Octopus' and 'Oatmeal Cookie' based on the recently leaked filenames from Google's Android O launch reveal video.
Prolific tipster Evan Blass has tipped that Android O will indeed be nicknamed as Android Oreo in his recent tweet. However, we need to wait and see if Google sticks to its traditional naming convention that's based on sweet names.
With so much being talked about Android O, we bring you the consolidated list of confirmed features that you will see in the final version. Some of the key improvements include enhanced notifications, better audio and connectivity, improved battery life, faster boot time, and smarter text selection.
Here is the roundup of the exciting new features, device compatibility and more:
Android O: Roundup of top features
Adaptive and redesigned icons
Users can enjoy better customisation options built into the user interface for creating icons in different shapes to suit their taste, thanks to adaptive and redesigned icons in Android O.
Rounded square-shaped icons have substituted the Cylinder-shaped ones to give a better feel and look to the interface. One can also add specific animated actions for each icon to represent an action.
Better audio and connectivity
Android O offers advanced level of Bluetooth audio codecs for enhanced performance even with low-latency audio, such as the LDAC Codec and the native AAudio technology.
Picture in Picture (PiP) mode
Enjoy superior multitasking capability using the PiP mode which enables you to watch some YouTube video while simultaneously working on an app.
You can even minimise the app window after resizing the video window using the PiP feature or keep the video paused until you have finished working with the app and then resume the playback with a simple click on it. That's quite a convenient option for power-hungry users.
Background app usage limits
This feature works on eliminating the usage of data and battery resources by background apps. Thus, it helps in conserving the battery life for extended periods of time.
Typical examples include location updates and background services that consume unnecessary resources of your phone and drain the battery quickly. Just disable background apps and processes to fix this problem.
Enhanced notification interface
All unread notifications will appear as a dot on the individual app icons whenever there is a new notification that needs your undivided attention. Just tap and hold on the notification message to get a pop-up interface, which will reveal the details.
New emojis
Explore a whole new bunch of new emojis with Android O release, which have been redesigned along the lines of iOS to give you more rounded faces instead of blob faces. Check out some new options such as mermaid, fairy, wizard and giraffe to suit your taste.
Faster boot time
Enjoy the privilege of faster boot times regardless of the hardware configuration installed on your handset as Google has optimised the boot times in Android O. So, you will invariably experience faster app load times, smoother operation and fewer lags than ever while working on resource-hungry apps.
Android O availability
Android O is expected to make its debut release on Google Pixel and Nexus devices, followed by the OEM release on third-party devices. Here is the full list of devices that are destined to receive the Android O update later this summer:
Full list of Android O compatible devices
Google Pixel and Nexus devices
Google Pixel
Google Pixel XL
Nexus 5X
Nexus 6P
Pixel 2
Motorola
Moto Z-Droid
Moto Z Play
Moto Z
Moto Z Play Droid
Z2 Play
Moto Z2 Force
Moto G4
Moto G5 Plus
Moto G5
Moto G4 Plus
Sony
Sony Xperia X Performance
Sony Xperia XZ
Sony Xperia XZs
Sony Xperia XZ Premium
Sony Xperia X
Sony Xperia X Compact
Sony Xperia XA1
Sony Xperia XA1 Ultra
Sony Xperia L1
Samsung
As PC-Tablet reports, here is the tentative list of smartphones along with their model numbers that are likely to receive Android 8.0 Oreo later this year.
Samsung Galaxy S8 (G950F, G950W)
Samsung Galaxy S8 Plus (G955, G955FD)
Samsung Galaxy S7 Edge (G935F, G935FD, G935W8)
Samsung Galaxy S7 (G930FD, G930F, G930, G930W8)
Samsung Galaxy Note FE.Galaxy A3 (2017)(A320F)
Samsung Galaxy A5 (2017)(A520F)
Samsung Galaxy A7 (2017)(A720F, A720DS)
Samsung Galaxy A8 (2017) (A810F, A810DS)
Samsung Galaxy C9 Pro Samsung Galaxy J7v
Samsung Galaxy J7 Max (2017)
Samsung Galaxy J7 Pro (2017)
Samsung Galaxy J7 Prime
Samsung Galaxy A9 (2016)(SM-A9100)
Samsung Galaxy A7 (2016)(A710F, A710DS)
Samsung Galaxy A5 (2016)(A510F, A510F)
Samsung Galaxy A8 (2016)(A810F, A810DS)
Oneplus
OnePlus 5
OnePlus 3T
OnePlus 3
Asus
Zenfone 4
Zenfone 4 Pro
Zenfone 4 Selfie
Zenfone 4 Selfie Pro
Zenfone 4 Max
Zenfone 4 Max
Zenfone 3 5.2-inch (ZE520KL)
Zenfone 3 5.5-inch (ZE552KL)
Zenfone 3 Ultra
Zenfone 3 Deluxe
Zenfone 3 Max
Zenfone 3s Max
Zenfone 3 Laser
Zenfone 3 Zoom aka Zoom S (in Asia)
Zenfone AR