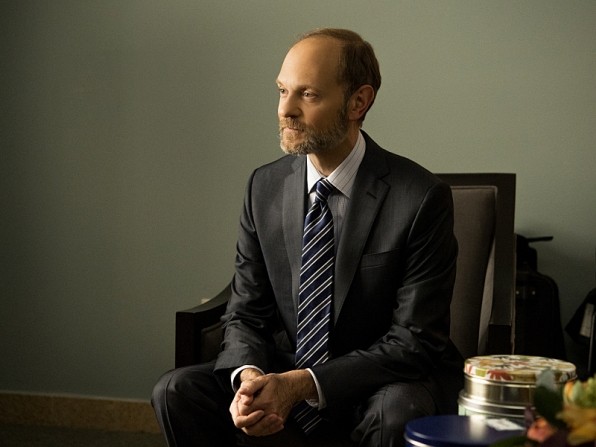 David Hyde Pierce, who portrays legal commentator Frank Prady, has not only been a guest star, but a game changer in "The Good Wife" season 6 episode 7 titled "Message Discipline".
The sixth season of the American legal drama has been revolving around two major story lines - Cary Agos' (Matt Czuchry) arrest and Alicia Florrick's (Julianna Margulies) run for State's Attorney and this week's episode had a lot to reveal on both the plots.
"Message Discipline" began with Finn Polmar (Matthew Goode) plotting new challenges for Agos by digging up his past as a Deputy State's Attorney (DSA), reported Celeb Dirty Laundry.
Through his research, Polmar finds that Agos was responsible for losing potential evidence against Bishop Lemond case, i.e., two kgs of cocaine. With the new piece of information, Polmar tries to prove that Agos has been secretly working for the Bishop.
But gradually, the viewers learn that Agos is trying to protect Peter Florrick (Chris Noth) and not the Bishop. Agos was asked by Peter to expedite the case against Bishop because he believed that arresting Bishop could secure him more votes as a candidate for Governor of Illinois.
However, Kalinda Sharma (Archie Panjabi) gets more dip into the case in her efforts to prove that Agos is innocent. She finds out that crime lab technician and her cousin have a role to play in the missing cocaine case. Sharma informs Polmar that the lab technician received US $30,000 as a reward for the case.
But when Polmar tells James Castro (Michael Cerveris) about the new developments in the case, Castro urges Polmar to prosecute Agos and get Alicia into trouble. On this, Polmar decides to resign his job and start a private practice.
Meanwhile, the news about the death of lab technician and her cousin Trey Wagner comes as a surprising twist in the storyline of Cary's Agos.
On the other hand, Alicia's campaign for State's Attorney takes up a new turn with the entry of Pierce as Frank Prady.
In "The Good Wife" season 6 episode 7, Alicia, Eli Gold (Alan Cumming) and Johnny Elfman (Steven Pasquale) learns that Prady has plans to run for State's Attorney.
In order to push the winning possibilities for Alicia, Gold and Elfman asks her to convince Prady to support her in the run for State's Attorney. Unfortunately, Prady points out that Alicia has spent most of her life raising children and that she may not qualify for State's Attorney.
"Message Discipline" ends up with Prady informing Alicia about his decision to run for State's Attorney.