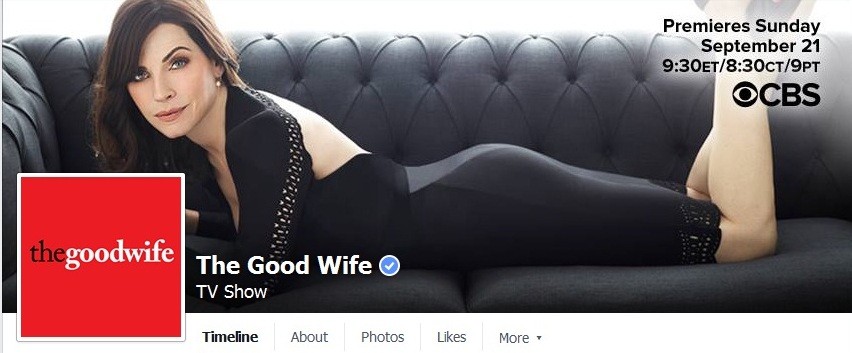 As Julianna Margulies and her cast mates return on CBS this Sunday with a new season of "The Good Wife" at 9.30 pm, the story line may take the viewers through a crucial plot.
"The first episode takes another u-turn and you don't see it coming. It's great. These writers are so skilled at coming at stories from an angle that you're not anticipating and they're really extraordinary writers," Christine Baranski told E!Online.
The last season of the American legal drama series ended with some game-changing plot twists, including the shocking death of Will Gardner (Josh Charles) after he was gunned down in the courtroom, Alicia Florrick's (Julianna Margulies) and Cary Agos's (Matt Czuchry) decision to exit Lockhart/Gardner to start a new firm as well as Diane Lockhart's (Christine Baranski) proposal to depart from Florrick/Agos.
The "Good Wife" season 6 episode 1 titled "The Line" will pick up from where it left last season with Eli Gold ((Alan Cumming) offering Alicia Florrick (Julianna Margulies) to run for State's Attorney. However, as indicated by several spoilers, the series may not reveal much about Alicia's decision in its premiere episode.
"What's fun for the first several episodes is seeing Alicia grappling with being a mom, being a lawyer and then finding there might be something in her where she wants to change the world — something she never realized before. Is that a thirst for power or an idealistic thirst?" co-creator Robert King told The Hollywood Reporter.
"What we like is living in the reality of this invite from Eli for Alicia to run for state's attorney, and her going through the motions of whether it's a good idea or not. Because, first of all, I don't like people who jump at politics; it's better that they're reluctantly dragged into it," he added.
Meanwhile, the program creators are tight lipped on whether Alicia will step into politics. However, they revealed that a new world is waiting for her in the new season of "The Good Wife".
"She's not prepared at all. The difference with her is there are people who are politicians who know what they're in for. Alicia is best in our mind when she's an underdog. So much has gone right for her — except for Will dying — her husband's governor, she started her own firm even though it's struggling. What's nice is to put her into a new world where she's a fish out of water and see how much you start to love and embrace Alicia because she doesn't know quite what she's doing," said King
Since the viewers have to wait for some more episodes to find out whether Alicia will take up the offer given by Eli, the premiere episode of the next season of American legal drama series seems to be focusing on Diane's decision to join Lockhart/Gardner.
"She's dead-set about not doing it the way Alicia did, which is burning a lot of bridges on the way. The other thing is how do you leave a firm and actually take your clients with you? Because if your partners where you're leaving know that you're leaving to go to another firm, they will become active to try and seduce your clients back to Lockhart/Gardner. The bottom line is Diane is in a sticky situation," King told TV Guide.
Click HERE to watch the premiere episode of the "The Good Wife" season 6 online.