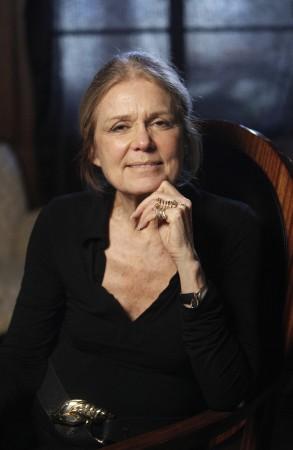 Feminist activist Gloria Steinem, who rarely appears on scripted TV shows, will be joining the cast list of "The Good Wife" in its upcoming season. Steinem will appear in the third episode of season 6 of the American legal drama series.
CBS announced the casting of the journalist through Twitter, "CASTING ALERT: @GloriaSteinem to appear as herself on @TheGoodWife_CBS this fall. RT if you can't wait to see Alicia meet Gloria!"
Steinem is said to appear in a guest role and she will be sharing screen space with Julianna Margulies (Alicia Florrick). Margulies shared her experience of working with the noted author on "Live! With Kelly And Michael".
"I was Starstruck and I made a fool of myself and then had to email her and had to apologize," she said, states The Hollywood Reporter.
The American journalist has been the guest star on HBO's sitcom "The Larry Sanders Show" and Hugh Wilson's box office hit "The First Wives Club".
Other public figures appeared on the American legal series include New York mayor Bill de Blasio, former mayor Michael Bloomberg, satirist Bill Maher and stagiest Donna Brazile.
Meanwhile, actor Taye Diggs will also be joining CBS's legal drama and he is said to appear in multiple episodes of "The Good Wife" season 6. He will portray Dean Levine-Wilkins, who is a talented and meticulous equity partner at Lockhart/Gardner. He tries his best to help Diane Lockhart (Christine Baranski) and accompany her to Alicia and and Cary's (Matt Czuchry) company, Florrick/Agos, according to CBS.
"We couldn't be more excited to have Taye on the show. We've been huge fans for years, and love his ability to play comedy and drama with equal ease," said the executive producers.
Other celebs to guest star in the legal series will include Veteran actor David Hyde Pierce, Steven Pasquale, Michael J. Fox, Kelli Giddish, Mike Colter, Taye Diggs and Carrie Preston.
"The Good Wife" season 6 will be premiered on 21 September.