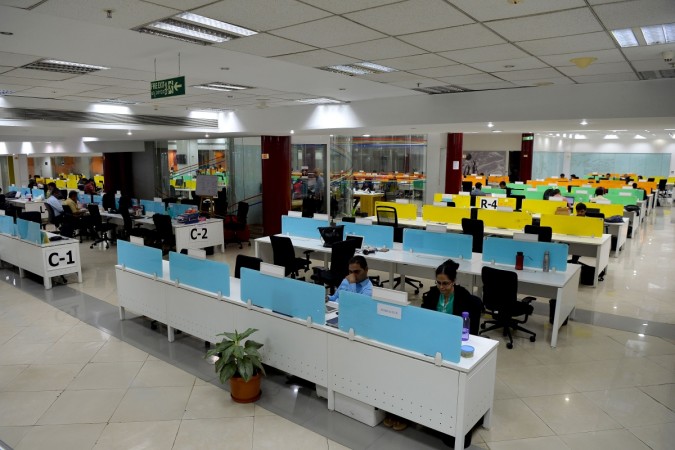 The top Indian startups with a valuation of over Rs 600 crore ($1 billion) are on a recruitment spree and more than half of the vacancies in these companies are for fresh graduates, according to a report by Indeed, a global job listings portal.
The report said that the four big Indian start-ups— Snapdeal, PayTM, ShopClues and Flipkart are going to contribute around 90 percent of all the job postings.
"Indeed's latest study reveals that more than half (57 percent) of all job postings by unicorns are for fresh graduates. This is encouraging for millions of young freshers looking to jumpstart their careers with young companies, and being a part of the exciting startup ecosystem," Indeed India Managing Director Sashi Kumar told news agency PTI.
A unicorn is a start-up that is valued at more than a billion dollars, in the software or technology sector.
The Indian e-commerce market is expected to grow at 30 percent a year and will be valued Rs 13 lakh crore ($200 billion) by 2026.
Companies such as Snapdeal, ShopClues and Flipkart are experiencing a boom in business and require more human capital in the near future, the report stated.
The central government's push for cashless transactions and penetration of mobile literacy further helped digital service providers, reported the news agency.
"Our earlier study on job flexibility also indicates a trend towards contractual hiring in these firms, which reaffirms the growing affinity among today's new-age job seekers, who look at striking a balance in work- life integration," Kumar said.
According to the Indeed report, Snapdeal topped the chart in terms of percentage of total job postings at 53 percent.
Snapdeal is followed by Paytm at 23 percent, ShopClues at 11 percent, Flipkart four percent, Zomato four percent, while Ola Cabs is at 3 percent.
Recently, in an exclusive interview with Mint, John Chambers, executive chairman of Cisco said he was bullish on Indian start-ups. "The big overriding picture is that India is moving from being a slow follower to a fast leader," Chambers said.