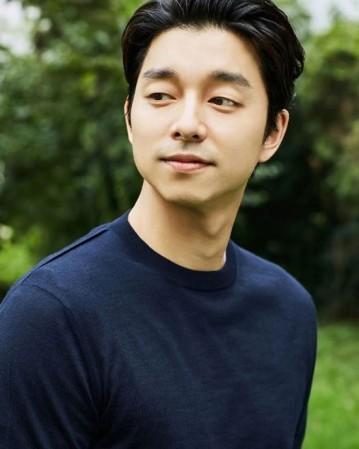 South Korean superhit drama Goblin may have ended, but Gong Yoo and Lee Dong Wook's bromance is still alive and going strong. The 36-year-old actor, who gained global recognition for playing the role of a Grim reaper in the drama, revealed Yoo sent a coffee truck to the set of his latest drama, Life.
Wook took to his Instagram account and posted a photo of himself posing in front of the coffee truck. It bore banners that read: "I see you're wearing quite an unrefined coat, from Gong-blin."
Another image read: "High ratings! I will shift all the bad energy to the guy wearing the depressing coat, so I hope 'Life' at the very least will have a happy ending this way."
Wook thanked Yoo for the warm surprise. He captioned the image: "You who seems indifferent but is warm-hearted."
Yoo and Wook have known to share great chemistry on-screen, as well as off-screen. Apart from working together, the two have shared a great relationship in the past. The 39-year-old actor was Wook's senior officer during their military service.
Meanwhile, Wook is set to play a doctor in the upcoming JTBC Monday-Tuesday drama. Speaking of his character, he said, according to Soompi: "Ye Jin Woo is actually a very normal doctor. He is a doctor who, like other doctors, strives to save patients with a sense of duty. Due to an unexpected incident, he runs into a wall and experiences frustration as he develops forward. Although he's not a genius like the other lead characters of medical dramas, please look forward to Ye Jin Woo who is more charming because he is normal."
Adding on, a production crew stated: "Lee Dong Wook expresses his emotions in detail with his unique delicate and sharp power, adding to the tension and flow of the writer's elaborate script. We are sure this will be a drama where you will be able to check actor Lee Dong Wook's true self."
Life will premiere on July 23.