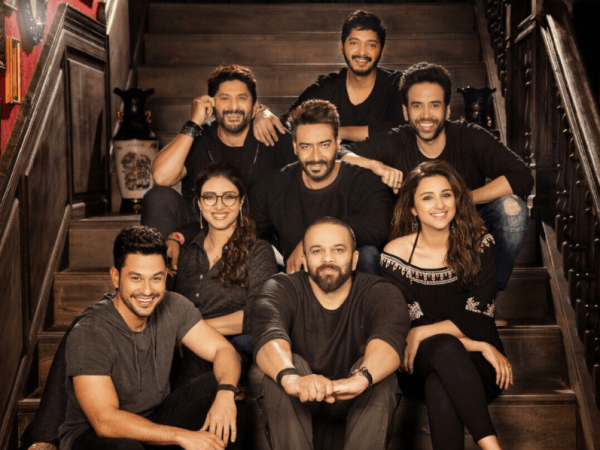 Rating – 3
Cast – Ajay Devgn, Arshad Warsi, Shreyas Talpade, Tushar Kapoor, Kunal Kemmu, Parineeti Chopra, Tabu, Johny Lever, Sanjay Mishra, Neil Nitin Mukesh and Prakash Raj.
Director – Rohit Shetty
Genre – Horror Comedy
STORYLINE
Golmaal is the fourth installment of the Golmaal film franchise. Shot in Ooty and Coonoor, the story revolves around five orphans -- Gopal (Ajay Devgn), Madhav (Arshad Warsi), Lucky (Tusshar Kapoor), Laxman Prasad (Shreyas Talpade) and Laxman (Kunal Khemu). They are split between two teams who cannot stand each other. But as the story evolves they come together and move back to their old neighbourhood in a new, palatial house; whose owner is Tabu (Ana) and Parineeti Chopra (Khushi). What they don't know is that the house is haunted, and later when they come to know about it, they are terrified. Who is the ghost? Will they be able to save themselves from this big problem?
PERFORMANCES
Each character in the film stands out. Rohit has given an equal amount of spotlight on each actor in this film which has such a big star cast. Parineeti's performance will be a surprise in the second half. Ajay Devgn's slow-motion fight sequences show us Rohit Shetty's touch. For a change, Mr. Shetty has avoided blowing up cars in this!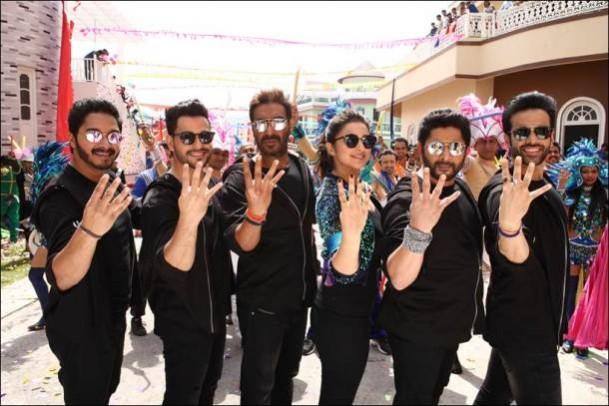 POSITIVES
Nana Patekar is a sure show stealer in this film. I was left craving for more of his humour. Tabu's performance is different. Johny Lever's hilarious monologue and Prakash Raj's surprise dance sequence will leave you in splits. 'Maine Tujhko Dekha (Neend Churai) by Amaal Mallik, recreation of Ajay Devgn's song from Ishq is foot tapping, it has good beats and will make you nostalgic.
NEGATIVES
Except Neend Churaayi Meri, none of the songs really stand out. Product placements are so funny and in your face, they were unnecessary. A lame joke here and there will make you think why have they forced a joke here!
VERDICT
Overall, a one-time watch for sure as there is no logic and only magic ( the magic of humour)!