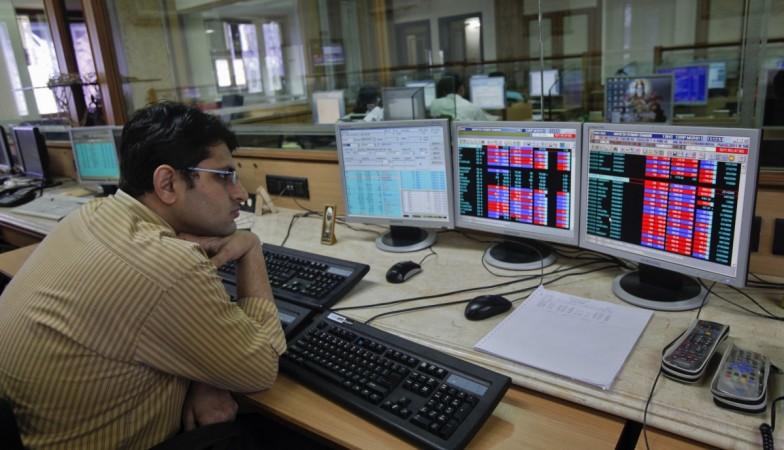 For last six trading sessions, Indian benchmark indices have been moving upward. During this period, both the indices scaled lifetime highs quite a few times. In last six sessions, Sensex advanced 750 points while Nifty 50 index went up by 150 point.
Following the upward move, the top investment banks Citigroup and Goldman Sachs Group have raised their targets for the benchmark indices.
Citing the recent mega public sector bank recapitalisation, infrastructure push with project like Bhartmala and continued domestic inflow into equities, Goldman Sachs Group and the Citigroup are betting big on Indian market, reported Mint.
The top investment banking groups are apparently buoyed by the recent reforms announced by the Indian government. The groups believe that these reforms would offset challenges such as valuation and poor earnings growth and would propel the Sensex and Nifty to newer highs in 2018.
In a note published in October 29, Citigroup said it expects the Sensex to reach 33,800 in March 2018 from an earlier target of 32,200; it also reduced its fiscal 2018 earnings per share (EPS) growth target for Sensex firms to 13% from 17-18% at the start of the year.
"While earnings disappointments/downgrades continue, the Street should be more optimistic on recovery post the big government push," the business daily quoted the Citigroup report.
Last Tuesday, the central government announced that it would recapitalise public sector banks (PSBs) with Rs 2.11 lakh crore over the next two years. It also announced Rs 6.92 lakh crore investments in road construction projects over the next five years.
Markets have been rising since then. Day after the bank recap announcement, Nifty PSU bank index surged 29 percent. Moreover, the combined market capitalisation (market-cap) rose by over Rs 1 lakh crore in a single day.
Goldman Sachs has also increased its end-2018 Nifty target to 11,600 points, up from a September 2018 target of 10,900 points, and restated its "overweight" stance on India. The investment banking group said that the bank recapitalisation episode suggests that markets perform strongly as credit growth picks up and macro recovery gathers pace, reported Mint.
Goldman analysts are more optimistic about a corporate earnings recovery, and believe that adverse impact of the transition to the goods and services tax (GST) would be normalised soon.
"Re-rating of GDP growth expectations and removal of 'left-tail' risk in the banking sector should support India's price-to-equity premium relative to the rest of the region," Goldman Sachs Group said in an October 26 report.