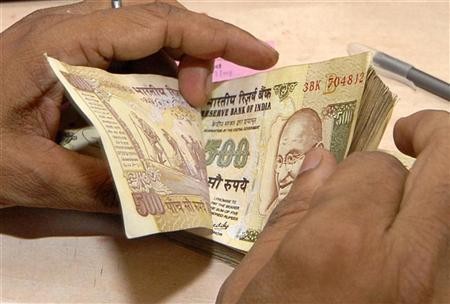 India's growth story comes crashing with Goldman Sachs and Bank of America-Merrill Lynch being the latest international firms to downgrade economic forecasts for the country on Friday.
The downgrade follows Morgan Stanley's recent cut in India's economic growth outlook to 6.3 percent from the earlier 6.8 per cent for the fiscal year ending in March 2013. Goldman Sachs and Bank of America slashed gross domestic product forecasts even deeper from a 7.2 per cent to 6.6 per cent, and from 6.8 per cent to 6.5 per cent.
Goldman Sachs also increased the wholesale price inflation views to 6.5 per cent and cited burgeoning prices of food products and fuel shocks as cause for revision of the inflation estimate from the earlier said 5 per cent, the Economic Times said.
Merrill Lynch downgraded to 6.5 percent from the previous 6.8 percent, the drop which is largely on account of the "fallout from the eurozone crisis," it added.
However, the Economic Times added that the domestic economy may be functioning at a satisfactory rate in terms of higher manufacturing growth. It quoted Merrill say: "We continue to believe that the worst is over, but there is still pain left."
Speaking on the downturn, Chief India economist Tushar Poddar of Goldman Sachs said according to a media report, "We have also underestimated the extent of the downturn in March and April activity data. This has been combined with higher food price inflation, policy uncertainty, and contagion from the European periphery. While we were earlier expecting monetary easing to be more substantial and front-loaded, with headline inflation running higher, we now think that path is less likely."
The low ratings came on the heels of rupee gains and the petrol price hike, which Merrill believes is one of the factors that could prompt recovery of India's sliding economy.
The bank also found that in May, investors from emerging markets are taking fewer risks with India's share market compared to the previous month. "Emerging market-dedicated investors appear to be more cautious. They trimmed their sector and country allocations across the board in May," senior global equity strategist Kate Moore told the Business Standard.