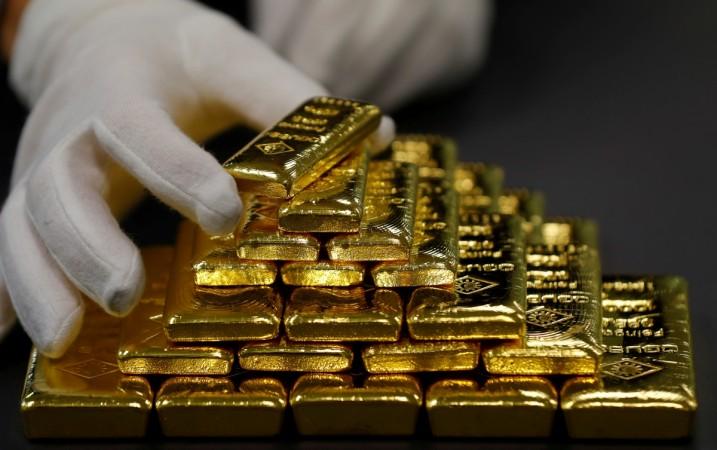 Gold prices traded steady on Tuesday, but hovered close to an 18-month low, as the US dollar pared gains after posting a 13-month high in the previous session.
FUNDAMENTALS
Spot gold XAU= was up 0.1 percent at $1,194.13 an ounce, as of 0106 GMT. In the previous session, the bullion hit $1191.35, its lowest since January 30, 2017.
US gold futures GCcv1 were up 0.1 percent at $1,200.5 an ounce.
The dollar index .DXY, which measures the greenback against a basket of six major currencies, was down about 0.1 percent at 96.339 early Tuesday after climbing to a 13-month high on Monday.
Asia share markets tried to regain their footing on Tuesday as tremors from the collapse of the Turkish lira ebbed a little and Wall Street proved resilient to the shockwaves.
Turkey's lira pulled back from a record low of 7.24 to the dollar on Monday after the central bank pledged to provide liquidity, but it remained under selling pressure and its meltdown caused further unease on global markets.
U.S. economic growth will probably accelerate this year before slowing in 2019 to well below the Trump administration's three percent target as a fiscal stimulus fades, congressional researchers projected on Monday.
SPDR Gold Trust (GLD), the world's largest gold-backed exchange-traded fund, said its holdings dropped 0.19 percent to 784.60 tonnes on Monday from 786.08 tonnes on Friday.
India's gold imports rose for a first time in seven months in July after a fall in prices ahead of a jewellery exhibition prompted jewellers to replenish stocks, provisional data from metals consultancy GFMS showed.