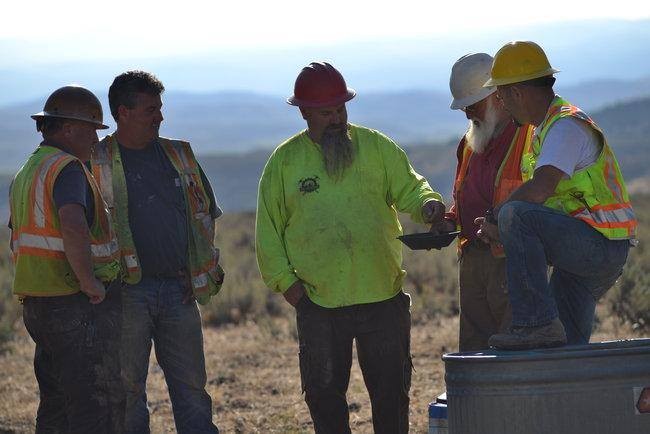 Things are not going well for Parker, Tony and Todd as each of them are facing some hurdle during their operation in the upcoming episode titled "Frozen Pay" of "Gold Rush" Season 6.
To watch what disasters Parker, Tony and Todd are going through, CLICK HERE.
According to the synopsis of the episode: "A frozen cut forces Parker to divert a creek and mine the thawed pay gravel beneath. Tony faces disaster when he breaks his dredge buckets and Todd doubles down with a second monster wash-plant."
Parker is having a tough time carrying on with his operation with the ground frozen, as it is hard to drill into it. Even though his equipment are new, it is not an easy task to cut into the frozen rocks.
Tony is also having a difficult time as he has accidentally broke his dredge buckets and he doesn't have any extra container to keep the residue. He is already behind the other teams, and if he doesn't come up with an alternative soon, his whole operation will be in jeopardy.
Elsewhere, Todd has managed to ruin his second wash-plant this season, and it is definitely going to cost him significantly. For keeping his dredging operations steady, Todd needs a new wash-plant and has to work fast to construct a new one.
In the previous episode, titled "Oregon Gold," encouraged by his recent success, Parker was determined to make sure he emerged victorious at the end of the season. Hence, he ordered his crew to work with double effort and make sure the wash-plant was moved within 12 hours.
Though Parker's crew respected him, the new order upset them as the work was already heavy and putting more efforts was going to make the task even more difficult for them.