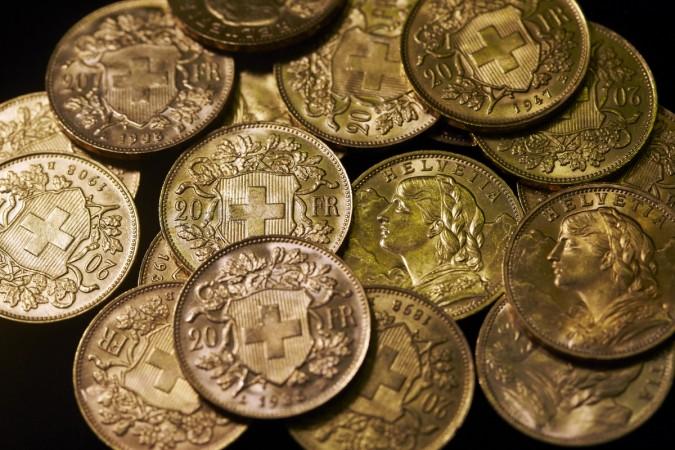 Gold prices rose on Thursday, trading above the psychologically important $1,200 mark, as safe haven buying intensifies amid geo-political tensions in the Middle East.
Saudi Arabia announced on Wednesday that it had launched airstrikes in Yemen against Houthi rebels.
"The current price movement is likely to have been driven chiefly by the escalation of the situation in Yemen and the resulting fear that the conflict there could spread to the entire region. Gold is once again living up to its reputation as a safe haven today, in other words," said Commerzbank in a note.
Besides, the yellow metal prices are supported by weak US economic data and continued selling pressure in the dollar. The orders for US durable goods fell in February, suggesting that the world's largest economy probably slowed sharply in the first quarter.
The US economy continues to post soft data as the consumers in the country remain cautious over spending despite lower oil prices. The US central bank remains less optimistic over the prospects of the economy and it lowered its growth and inflation projections for 2015 and 2016 released this month.
"We have reduced our expectation for U.S.Q1 GDP growth to 1% q/q SAAR from 2.0% previously," said Standard Chartered in a note.
Further, a weak dollar is underpinning the gold prices as investors push back expectations of interest rate hike by the Federal Reserve to second half of this year.
"We still think the Fed will wait for September to hike rates, and the recent FOMC meeting as well as recent Fed speeches (especially from Vice Chair Stanley Fischer) support our scenario," said Standard Chartered.
We think the USD is likely to take a break before resuming its uptrend at a slower pace, said Barclays Capital in a note.
Analysts at HSBC forecast the gold prices to trade in the range $1,120/oz-$1,305/oz in 2015.