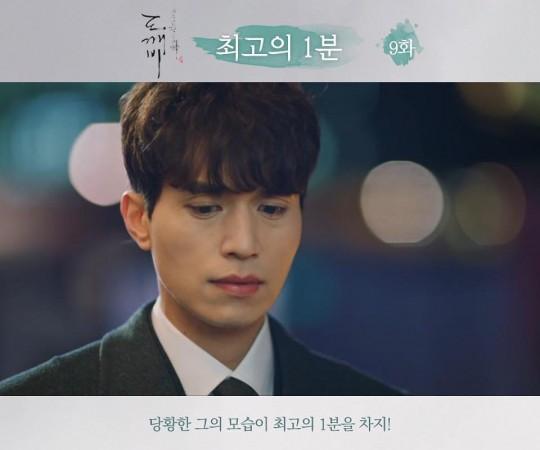 Goblin actor Lee Dong Wook recently held a fan meeting in Taipei, and he was unfortunate enough to encounter a rude fan who was upset that he did not remember her.
During the event, Dong Wook brought up a fan on stage, and as soon as she saw him she said, "Do you remember me?" When he said he didn't she got upset, reported Allkpop.com.
Dong Wook maintained his cool and replied: "You've already been on stage and you've seen me often, so do you want to go down? I'm sorry I don't remember you."
When she apologised for her outburst, he said, "It's okay. I'm sorry that I don't remember you, but I think it'd be good if you don't get angry on stage. Other fans are watching."
Dong Wook recently grabbed headlines for his work in Goblin, where he played the Grim Reaper. His bromance with co-star Gong Yoo was highly appreciated by fans, and in April Yoo praised Dong Wook for being an amazing person.
"When we were in the army together, I thought he was such a cool guy. Working with him on 'Goblin' made me realise he's an even better person than I thought," Yoo said, according to Soompi.
"Lee Dong Wook was especially considerate towards me. Because he's been acting for so long, there was a sense of ease when acting alongside him," the Train to Busan actor said.
Yoo also said the drama got the rating it did because the cast and crew respected each other and worked towards making it a hit.
Related