The nomination list of the 53rd Baeksang Art Awards, touted as South Korea's Golden Globes, is out and TV drama series Goblin and Romantic Doctor Kim have bagged the maximum nods in the television category, while The Age of Shadow takes the lead in the movie category.
Also Read: Kim Go Eun-Shin Ha Kyun breakup: Is Goblin actor Gong Yoo responsible?
Goblin has received five nominations, including Gong Yoo for best actor, Kim Go Eun for best actress and the best drama series. Han Seok Kyu's Romantic Doctor Kim also received five nominations in the best drama, best director, best actor, best new actor and best script categories.
Park Bo Gum's Moonlight Drawn By Clouds received three nominations in best drama, best actor and best new actor categories.
This year, popular actor Park Bo Gum, Gong Yoo and Han Seok Kyu are competing to win the best actor award, while Kim Go Eun, Park Shin Hye and Seo Hyun Jin are competing in the best actress category.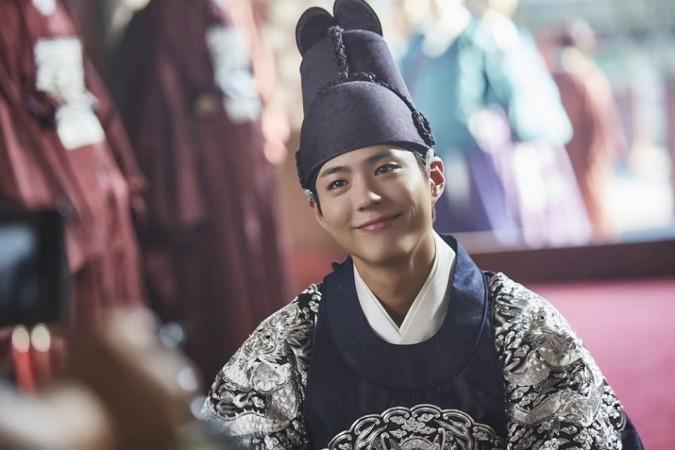 In the movie category, the competition is high as The Handmaiden and The Age of Shadow have been nominated in six categories. Both the movies are competing with Train to Busan, Asura and The Wailing to win the best movie award.
The 53rd Baeksang Art Awards will take place on May 3 in Seoul,
Check out the complete list of nominees below:
TV Category
Best Drama
W (MBC), Moonlight Drawn By Clouds (KBS), Romantic Doctor Kim (SBS), Goblin (tvN), Dear My Friends (tvN)
Best Educational Program
I Would Like to Know (SBS) , Docuprime Democracy (EBS), Ssulzun (JTBC), Japanese Invasion 1952 (KBS), Special Knowledge (KBS)
Best Variety Program
I Live Alone (MBC), My Ugly Duckling (SBS), Show Me The Money 5 (Mnet), Knowing Bros (JTBC), Phantom Singer (JTBC)
Best Director
Song Hyun Wook (tvN's Oh Hae Young Again), Yoo In Shik (SBS' Romantic Doctor Kim), Lee Eung Bok (tvN Goblin), Jung Dae Yoon (MBC 'W'), Hong Jong Chan (tvN 'Dear My Friends')

Best Actor
Gong Yoo (tvN - Goblin), Namgoong Min (KBS - Chief Kim), Park Bogum (KBS - Moonlight Drawn By Clouds), Jo Jung Seok (SBS - Jealousy Incarnate) , Han Seok Kyu (SBS - Romantic Doctor Kim)
Best Actress
Kim Go Eun (tvN - Goblin), Kim Ha Neul (KBS - On the Way to the Airport), Park Bo Young (JTBC - Strong Woman Do Bong Soon), Park Shin Hye (SBS - Doctors), Seo Hyun Jin (tvN - Oh Hae Young Again)
Best New Actor
Gong Myung (tvN - Drinking Solo), Kim Min Seok (SBS - Doctors), Kim Min Jae (SBS - Romantic Doctor Kim), Ji Soo (JTBC - Strong Woman Do Bong Soon), Jinyoung (KBS - Moonlight Drawn By Clouds)
Best New Actress
Kang Hanna (SBS - Moon Lovers), Gong Seung Yeon (KBS - God of Noodles), Nana (tvN - Good Wife), Minah (SBS - Beautiful Gong Shim), Lee Se Young (KBS - Laurel Tree Tailors)
Variety Award (Male)
Kim Guk Jin (SBS - Flaming Youth), Kim Jong Min (KBS - 1N2D), Park Soo Hong (SBS - My Ugly Duckling), Yang Se Hyung (SBS - Mobidic), Yoo Min Sang (KBS - Gag Concert)
Variety Award (Female)
Kim Sook (KBS - Unnies Slam Dunk), Park Na Rae (MBC - I Live Alone), Lee Soo Ji (KBS - Gag Concert), Jang Do Yeon (tvN - Comedy Big League), Hong Yoon Hwa - (SBS - People Looking for Laughter)
Best Script
Kang Eun Kyung's Romantic Doctor Kim (SBS), Kim Eun Sook's Goblin (tvn), Noh Hee Kyung's Dear My Friends (tvN), Park Hae Young's Oh Hae Young Again (tvN), Song Jae Jung's W (MBC)
MOVIE Category
Best Movie
The Wailing , The Age of Shadows , Train to Busan, The Handmaiden, Asura
Best Director
Kim Sung Soo (Asura, Kim Ji Woon (The Age of Shadows), Na Hong Jin (The Wailing) , Park Chan Wook (The Handmaiden), Hong Sang Soo (On the Beach at Night Alone)
Best New Director
Yeon Sang Ho (Train to Busan), Yoon Ga Eun (The World of Us), Lee Yo Seob (The Queen of Crime), Lee Joo Young (A Single Rider), Lee Hyun Joo (Our Love Story)
Best Actor
Kwak Do Won (The Wailing), Song Kang Ho (The Age of Shadows), Yoo Hae Jin (Luck Key, Lee Byung Hun (Master), Ha Jung Woo (Tunnel)
Best Actress
Kim Min Hee (The Handmaiden), Kim Hye Soo (Familyhood), Son Ye Jin (The Last Princess) , Yoon Yeo Jung (The Bacchus Lady), Han Ye Ri (Worst Woman)
Best Supporting Actor
Kim Eui Sung (Train to Busan), Ma Dong Seok (Train to Busan), Bae Sung Woo (The King), Eom Tae Gu (The Age of Shadows), Jo Jin Woong (The Handmaiden)
Best Supporting Actress
Kim So Jin (The King), Ra Mi Ran (The Last Princess), Bae Doo Na (Tunnel), Chun Woo Hee (The Wailing), Han Ji Min (The Age of Shadows)
Best New Actor
Do Kyungsoo (Brother), Ryu Jun Yeol (The King), Woo Do Hwan (Master), Ji Chang Wook (Fabricated City), Han Jae Young (New Trial)
Best New Actress
Kim Tae Ri (The Handmaiden), Kim Hwan Hee (The Wailing), Yoona (Confidential Assignment), Lee Sang Hee (Our Love Story), Choi Soo In (The World of Us)
Best Screenplay
The Wailing (Na Hong Jin), The Age of Shadows (Lee Ji Min /Park Jong Dae), The Handmaiden (Park Chan Wook/Jung Seo Jung), Asura (Kim Sung Soo), The World of Us (Yoon Ga Yoon)