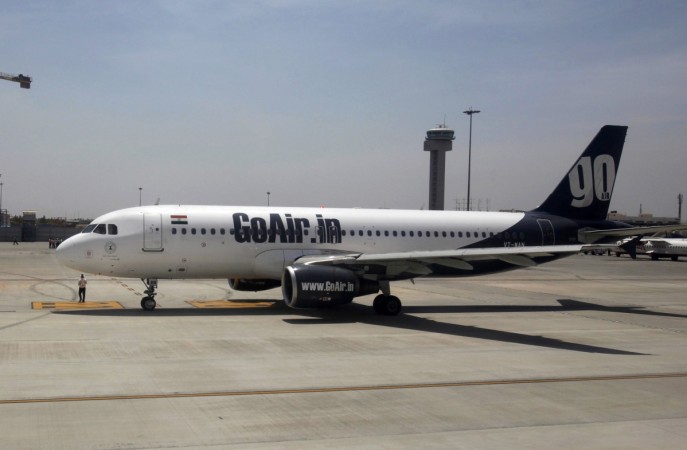 The Bombay High Court has questioned the claim to right over using generic terms after domestic carrier GoAir and IndiGo have been involved in a legal dispute. GoAir had alleged 'similarity' in domain names used by rival carrier IndiGo airlines.
In 2014, GoAir had filed a lawsuit against InterGlobe Aviation Ltd (which manages IndiGo airlines). It had asked the Bombay High Court to direct the rival carrier to remove "Go" from its web address "GoIndigo.in". The Wadia-group airlines claimed that the similarity in the portal domain of both the carriers was causing confusion in passengers, who wanted to book air tickets online.
It also claimed that passengers were getting diverted to Indigo's website, which led to revenue loss to GoAir, Hindustan Times reported.
Four days ago, during a hearing, the Bombay High Court passed an order granting time to all parties to file their submissions. During the hearing, the high court judge did not only question GoAir's trademark claims over a generic word but also ridiculed the airline's decision to make Google a party in the case.
"The plaintiff (GoAir) has declared a litigation war on the first defendant, its rival that owns and operates Indigo Airlines. GoAir believes that Indigo should not use the domain name GoIndigo.in; it has intellectual property issues with Indigo's chosen prefix 'Go' in its domain name (though apparently not with the trailing 'go'; a small mercy as it happens, for that might be a demand that Indigo should be rechristened Indi.)," Justice Patel said.

"For reasons that are presently unclear, Google India Limited, the second defendant, is also said to be liable. Advocate Amit Jamsandekar for the plaintiff (GoAir) grants that this is not because the word 'Go' is also part of Google's corporate and domain name (and much else besides). That is all to the good, for the alternative is unthinkable — we might otherwise be forced to ogle the Web," Justice Patel said in his judgment, HT added.
The court has now directed InterGlobe Aviation and Google to file their replies affidavits and GoAir to file its rejoinder to the affidavits by January 31, 2017.
The InterGlobe Aviation stock was trading at Rs 951.05 at around 12:20 p.m. on Friday, up 1.89 percent from its previous close on the Bombay Stock Exchange.