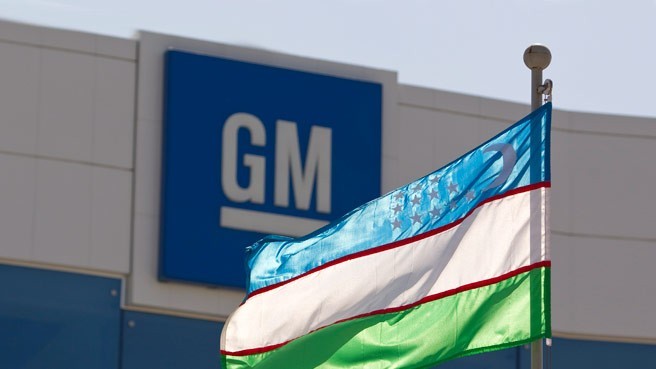 General Motors (GM) plans to gain at least 5 percent market share in India in the next ten years and also looks to shift its global manufacturing base to India, as rising labour costs in South Korea weigh on the Detroit-based car maker.
The company is still making losses in the Indian market, even though it entered the country 18 years ago.
GM is expected to launch newly-designed, sub-compact cars later this year in India, where the buying is characterized by a change in preference for models that come with more functionality.
"India may be the last big white sheet of paper in the automotive industry," Stefan Jacoby, GM's chief of international operations, told Reuters.
India's automobile market has been witnessing a steady growth in recent years, recording sales of over 3 million vehicles annually.
However, Jacoby sees improvement in automobile market under Prime Minister Narendra Modi.
"We're pretty optimistic. We see growth potential in India, and believe there's a good opportunity for the Chevrolet brand to take share in this market. There's more prosperity and buying power. Vehicles selling for $5,000-$8,000 will more and more disappear in India," Jacoby added.
GM has been witnessing a lot of changes in its global manufacturing operations with Jacoby at the helm. The company has closed down its plants in Australia and Indonesia.
"India's going to become a key global production and export hub for GM," said James Chao, Shanghai-based Asia-Pacific managing director at IHS Automotive.
"India will partially replace South Korea as GM's key Asian export base," James added.
One-fifth of the global output for GM comes from the company's low-cost export hub in South Korea. With nearly 50 percent rise in labour costs in the past five years in South Korea, manufacturing costs have gone up for the company.
GM expects to sell 400,000 vehicles annully in India by 2025, compared to 57,600 vehicles it sold last year, accounting for a market share of 1.8 percent.
GM expects India to surpass Japan as the world's third biggest automobile market by 2025, with annual sales reaching 8 million vehicles. However, IHS estimates GM's annual sales in India are unlikely to exceed 300,000 vehicles by 2025.