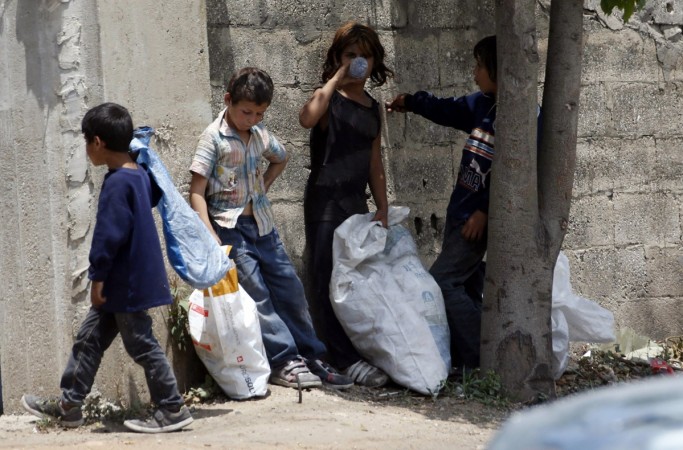 Various world crises, such as civil wars and sectarian divisions have created over 50 million refugees, asylum-seekers and internally displaced people, the highest after the Second World War, the UN refugee agency said on Friday in Geneva.
The total number of refugees and people displaced within their countries climbed to 51.2 million by the end of 2013, an increase of over 6 million in comparison to the previous year, the United Nations High Commissioner for Refugee (UNHCR) said.
Citing its annual trends report, the UN refugee agency said that the situation was particularly grim and dramatic in Syria – with 6.5 million people internally displaced in the country, ever since the civil war broke out, while a further 2.5 million have crossed the country's borders to flee the violence.
Other most notable crises that have generated this exodus of people from their homes include wars in South Sudan, the Central African Republic (CAR), Ukraine and Iraq where people are forced to flee their houses in fear of being killed. Adding up to the bulk of people fleeing are Palestinians, Afghans and Somalis who escaped to safety in the recent years, the agency said.
"We are seeing here the immense costs of not ending wars, of failing to resolve or prevent conflict," UN High Commissioner for Refugees Antonio Guterres said in an address. "People (are) today dangerously in deficit. Humanitarians can help as a palliative, but political solutions are vitally needed. Without this, the alarming levels of conflict and the mass suffering that is reflected in these figures will continue."
It was also revealed that developing countries are hosting 86 percent of the world's refugees. Pakistan is currently the biggest host country for refugees with 1.6 million refugees, following closely by Iran and Lebanon. There were 1.1 million people who sought asylum in various developed countries. Among them, 10 percent applied in Germany making it the top country where asylum seekers apply for refuge.
The United States, South Africa, France and Sweden were four other top countries where people register the most asylum claims.
"The international community has to overcome its differences and find solutions to the conflicts of today in South Sudan, Syria, Central African Republic and elsewhere. Non-traditional donors need to step up alongside traditional donors. As many people are forcibly displaced today as the entire populations of medium-to-large countries such as Colombia or Spain, South Africa or South Korea," Independent quoted Guterres