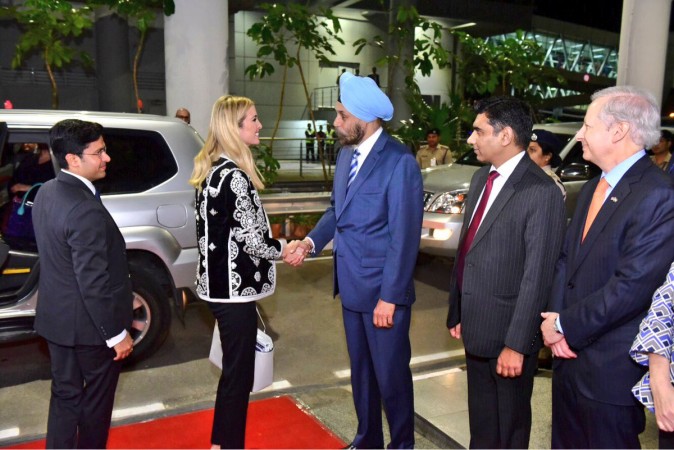 United States President Donald Trump's daughter and advisor Ivanka Trump arrived in Hyderabad early on Tuesday morning to attend the Global Entrepreneurship Summit (GES).
India's Ambassador to the US Navteej Sarna, US Ambassador to India Kenneth Juster and other government officials of the central government and Telangana were present at the Rajiv Gandhi International Airport to welcome Ivanka at around 3 am, following which she was taken to Trident Hotel in Hitec City, where she will be staying for three days.
Over 50 percent women participants
The three-day event, which is being co-hosted by the US and India will be inaugurated by Prime Minister Narendra Modi , Ivanka and Telangana chief minister K Chandrasekhar Rao on Tuesday evening.
In fact this is the first time that the governments of both the countries are hosting it in South Asia and will see the participation of around 1,500 entrepreneurs, investors and eco-system supporters from 159 countries.
As the theme of the event is "Women First, Prosperity for All," the summit which is being held at the Hyderabad International Convention Centre (HICC), will be graced by many eminent female personalities like Tennis champion Sania Mirza, Google's Vice President of Next Billion Users Diana Louise Patricia Layfield, CEO of Afghan Citadel Software Company Roya Mahboob and many others.
In fact, over 52.5 percent of the total participants are women.
On Wednesday, Ivanka will hold discussions on increasing women in the workforce through skills training, education, and mentorship. Plenaries, breakout sessions, master classes, and workshops will also be conducted as part of the Summit.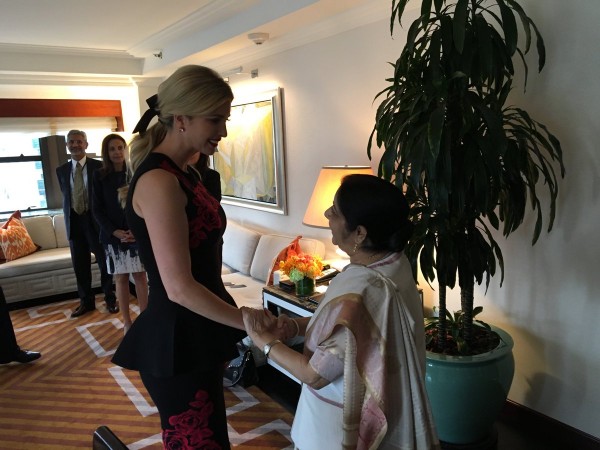 Even Ivanka is looking forward to the summit and has high hopes that this event will help India's women progress.
"In September, I had the honour of meeting with foreign minister Swaraj in New York City during the UN General Assembly. I shared with her that I have long admired India's history and culture, and my hope for continued progress, particularly as it relates to women. I look forward to continuing this conversation with Prime Minister Modi. I'm excited for my visit and hope to be back soon to see more of India," she was quoted as saying by the Times of India.