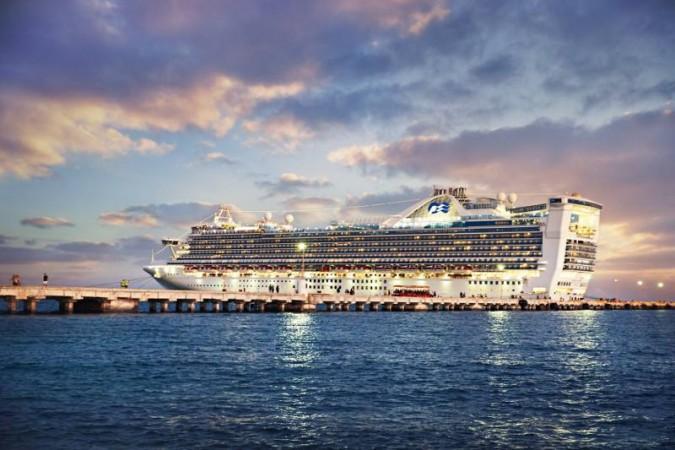 An illegal pollution case was filed against Princess Cruise Lines and they have now been fined a record US $40 million penalty for polluting the ocean. Reportedly, the cruise line used a 'magic pipe' to flush in oily waste into the sea.
Carnival, which owns Princess Cruise Lines, has to now submit its 78 cruise ships to a five-year environmental compliance programme which will be supervised by a judge. Miami US attorney Wifredo Ferrer told media about this at a news conference.
How the illegal dumping of oily waste came to light was when an engineer working with the Caribbean Princess discovered this "magic pipe" in 2013. He found it when the ship was off the coast of Britain and informed investigators about it. Ferrer said at the press conference, "Our open seas are not dumping grounds for waste. One thing we must never do is take our clear blue oceans for granted."
Court documents also revealed that one discharge from the ship was about 4,227 gallons of oil off the coast of England in 2013. Four other cruiseliners were also found to engage in this illegal practice. This was reportedly being done to save costs and the crew and officers of the ships were aware of this practice.
A statement was released by princess Cruises after the verdict. It read, "Although we had policies and procedures in place it became apparent they were not fully effective. We are very sorry that this happened and have taken additional steps to ensure we meet or exceed all environmental requirements."
The assistant attorney general for the US justice department's environmental division, John Cruden, stated that the Caribbean Princess "violated the law, they covered it up and then they lied about it."
Now, the plea agreement must be approved by a Miami federal judge and once it is, US $14 million will be set aside for environmental projects in Florida, Britain and in international open waters, reports The Guardian.