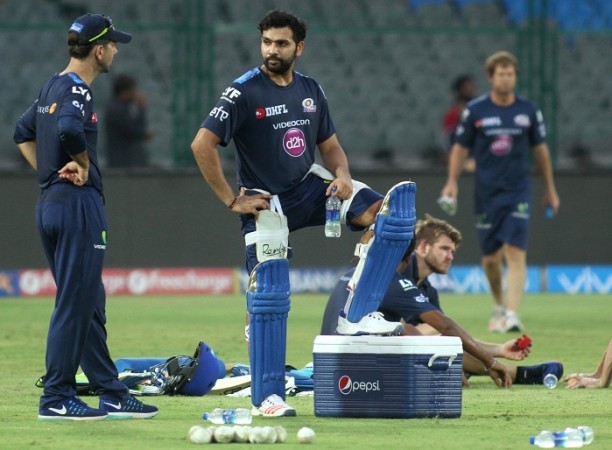 Gujarat Lions will want to confirm their place in the playoffs and top two with a win over the Mumbai Indians in Kanpur on Saturday. While GL will confirm their place in the top two with a victory, MI need a win to keep their IPL 2016 season alive.
With so much at stake, it will be all about handling the pressure situation better, and so here is a look at which of MI or GL will hold their nerves.
If GL bat first: McCullum starts off with a bang, helping his team to 35 runs from the first three overs, but one too many big shot attempts leads to his wicket, picked up by his New Zealand compatriot Mitchell McClenaghan. Dwayne Smith, coming off a terrific bowling performance, though, continues unabated at the other end, with Suresh Raina, coming off a nice knock in the win over KKR, giving him good company at the other end. The right and left-hand duo put on 84 runs together, setting the base for a crazy five-over launch, which is done by Aaron Finch and Dwayne Bravo.
Chasing GL's total of 181, the Mumbai Indians get off to a strong start courtesy Rohit Sharma and Martin Guptill. The skipper Rohit, however, falls in the fifth over, but Ambati Rayudu is there to continue the good job at one end, with Guptill looking brilliant at the other. This is the match in which Guptill stamps his authority on the IPL, as the New Zealander ends up blazing 89 off 55 balls. With a comfortable enough 25 to score from the final three overs, Kieron Pollard and Jos Buttler finish the match off in style.
If MI bat first: Rohit and Guptill are in the mood from the beginning, and the two openers ally for 101 runs for the first wicket. When Rohit and Guptill fall in the same over, to Ravindra Jadeja, Rayudu, Pollard and Buttler are there to ensure not too much momentum is lost, as MI go on to make 192, despite some early movement off the surface for the faster bowlers.
The Gujarat Lions know they need McCullum and Smith to fire them to a fast start, and that is precisely what the Kiwi and West Indian do. McCullum and Smith forge an 84-run partnership off just 49 balls, setting the chase up nicely. However, once McCullum falls, so does Raina and then Dinesh Karthik. Those wickets cause the required run rate to go up as the GL innings stalls, but with Smith at the crease, a win is still possible. The West Indian drives GL closer and closer, leaving them needing 36 from the final three overs. When Smith is dismissed, however, Finch takes over, and with a little help from Jadeja and Bravo, GL reach the required score with one ball to spare.