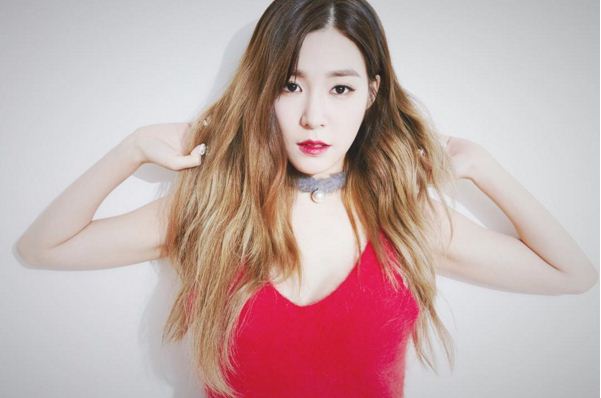 Girls' Generation member Tiffany Hwang has been absent from social media for a long time. But the 27-year-old singer caused quite a stir when she finally used her Instagram account to wish band member Hyoyeon on her birthday.
Tiffany's latest Instagram post included a picture of balloons on which was superimposed "#922." This seemingly non-controversial SNS message invited the wrath of many, who wondered if the singer is indeed introspecting.
Allkpop quoted one fan as saying, "What do you mean she's ending her self-reflection? She's not even doing any activity. Posting on a friend's birthday is not activity." While another said, "If it were me, I'd stop doing SNS if I were you. Why are you so obsessed with it?"
The SM Entertainment artiste's Instagram account was filled with angry comments from those who believed that Tiffany should be absent from the public domain. Perhaps it was these comments that made the singer delete her post. Tiffany's Instagram account now includes a letter of apology written three weeks ago.
Also Read: Wang So, Hae Soo in danger in Moon Lovers: Scarlet Heart Ryeo
Earlier, the Girls' Generation member had landed herself in a controversy with an Instagram post, which included Japan's rising flag emoji. The post, which was uploaded on Korea's National Liberation Day, sought to promote SM Town's upcoming concert in Tokyo but many found it insensitive and unpatriotic.
The Lion heart singer was later made to leave Korean reality TV show Unnies Slam Dunk, and her agency, SM Entertainment, said Tiffany would take some time to introspect. Nevertheless, many Korean artistes have spoken out against the hate, claiming that Tiffany wouldn't have faced such discrimination if she were a man.
On her part, Tiffany, who hails from San Fransisco, said her lack of knowledge on Korea's history reflected in the SNS post. The singer apologised for her social media post but fans don't seem to be in a mood to forgive.