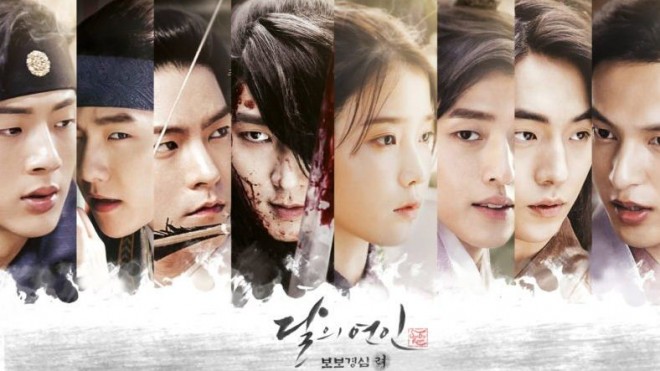 Moon Lovers: Scarlet Heart Ryeo episode 10 could be very depressing, as the fight for power and the throne is going to take a toll on Crown Prince Wang Mu, Prince Wang So and Court Lady Hae Soo.
But before getting into the details, here is a quick recap of episode 9 that primarily focused on the fourth prince of Goryeo Dynasty and his relationship with Lee Ji-eun a.k.a IU's character. The sequel began with a scene of celebration that shows Lee Joon-gi's character being praised by everyone expect a few, including Soo.
The newly-appointed court lady is still worried about the Prince's future. She fears that he could turn out to be King Gwangjong, who is known for killing his loved ones for power. She alerts Prince Wang Wook and makes some effort to change things. But all her efforts go in vain and she ends up with So again.
The 10th episode of Scarlet Heart Ryeo will pick up right from where it left the popular onscreen power couple and focus on the fourth Prince's efforts to convince Soo. In the 30-second clip, he is seen telling her, "You said you are afraid of me, I do not believe because you are my only friend. Whether it's love or friendship, all the same."
The official trailer of the sequel even takes viewers through several intense sequences that hint at troubled moments ahead for Wang So and Hae Soo. The video shows Lee Joon-gi's character telling his brothers that he is going to ask the King for his permission to marry Soo. It disturbs Prince Wang Wook and evokes jealously in him.
The promo of Moon Lovers then focuses on the darker side of the eighth Prince, who decides to team up with Dowager Empress Yoo a.k.a Queen Shinmyeongsunseong and Prince Wang Yo. It shows him executing a nasty plan against Crown Prince Mu and Court Lady Soo, along with the evil queen and her son.
However, the sneak peek video indicates that the evil team will fail in its attempt, after Wang So gets to know about their dark move. The clip ends with a shot of the fourth Prince fighting for life.
Additionally, the trailer of SBS period drama also addresses the various challenges faced by the newly-wed couple, newly-wed Prince Wang Eun and Park Soon-duk. It hints that their relationship will be on the mend.
So the fans of Moon Lovers: Scarlet Heart Ryeo can expect more drama in episode 10, which is scheduled to go on air on SBS next Monday, September 26, at 10pm KST. Watch the official trailer below:
#MoonLovers #ScarletHeartRyeo Episode 10 PREVIEW https://t.co/Si0An5zD0v #달의연인_ë³´ë³´ê²½ì‹¬ë ¤ pic.twitter.com/qchPgzdmlW

— Scarlet Heart: Ryeo (@MoonLoversSBS) September 21, 2016