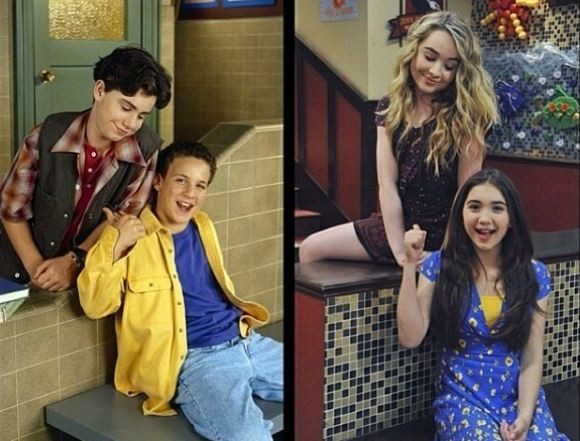 Season 3 of "Girl Meets World" has been addressing some serious topics, from feelings and emotions to finding out who you are. In episode 6 "Girl Meets Upstate," we see Maya (Sabrina Carpenter) and Riley (Rowan Blanchard) travelling to Shawn's (Rider Strong) house to see if he can help them figure out who Maya is.
"Girl Meets Upstate" is one of the most beautiful episodes of the series, and saw the characters address some deep-rooted emotions and admit that the show's motto of "people change people" is not necessarily always the right thing. While Maya's journey of finding herself remains incomplete in episode 6, Shawn has more success in the regard.
Shawn realises that he needs to stop chasing what Cory (Ben Savage) and Topanga (Danielle Fisher) have and start looking for his own happiness in his own way. The episode ends with Shawn admitting that he is in love with Maya's mother Katy (Cheryl Texiera). He proposes to Katy and she accepts as Maya and the rest of the family members look on with teary eyes.
Also Read: Hilarious Kimmy Gibbler gifs will show why we love her
Despite being happy for her mother and Shawn, Maya's journey of self-discovery is still incomplete. In "Girl Meets True Maya," she will look for trouble and something bad to do, as a compensation for all the good she has done in the recent past. We can only hope she doesn't go overboard with it.
The synopsis for the episode reads: "Maya wants to do something bad to balance out all the good she's done lately. This episode of "Girl Meets World" airs Friday, July 15." Photos from the episode titled "Girl Meets True Maya" have been shared by KSiteTV.
Don't forget to watch the new episodes of "Girl Meets World," which will be aired on Disney Channel on Fridays.