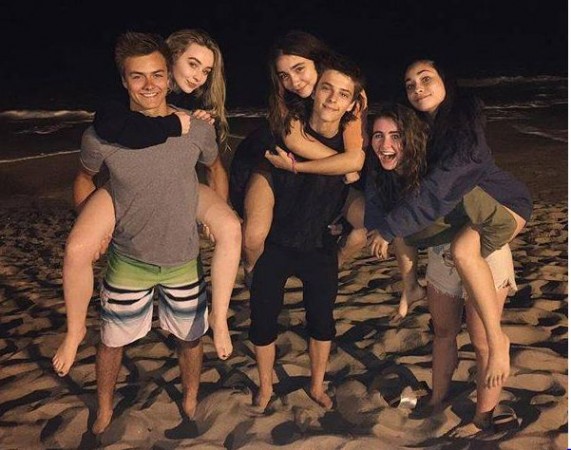 Season 3 of "Girl Meets World" has officially solved the love triangle conundrum and has allowed the characters and fans to move on with other storylines. Previously aired Season 3 episode 10 of the Disney show saw the wedding between Shawn and Katy, and now the focus will be on Riley learning new things in life.
In the upcoming Season 3 episode 11 titled "Girl Meets the Real World," for example, she will be seen trying to understand the innate nature of human beings. Fans know that despite being the stereotypical miss goody-two-shoes, Riley has show elements of rebellion, especially when she felt like she was being put in a box. The same is expected to happen in "Girl Meets the Real World."
Riley has been given an assignment about whether people are good or evil and this makes her question the many people and relationships in her life. From the various promos for the episode, it looks like she will also get alienated from her friends because of certain disagreements.
Also Read: Five times 'Melissa and Joey' proved dating your nemesis is the best
In one of the promos for the upcoming episode, Riley is seen eating the cookie Zay's grandmother made for him. Just before she ate it, Zay was talking about how his grandmother makes the best cookies and that this could the last time he gets to eat them, as she is really old.
To prove the evilness within her or acting upon what she believes is her inner evil, Riley not only gobbles the cookie up, but also says that the cookie is only moderately good, not worth all the compliments Zay showered on it.
However, as always, the friends do find a way to bring their Riley back and of course their beloved teacher Corey helps them with it. Here is the official synopsis for "Girl Meets World" Season 3 episode 11 titled "Girl Meets the Real World."
Riley struggles with her debate assignment about whether people are naturally good or evil.