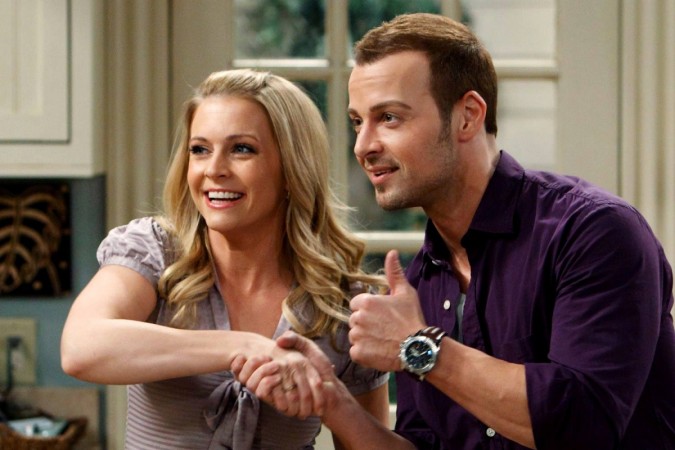 There is more than one way to express love to your bae and while many couples prefer to go with "I love you"s, there are other that like to insult their significant others. "Melissa and Joey" is the latter, and they showed us how much fun it can be to have a love-hate relationship with your partner.
Fans loved Melissa (Melissa Joan Hart) and Joey's (Joey Lawrence) funny banter and the ways they tries to one-up the other. For the longest time on the show, the politician and her nanny would fight over everything and this continued when their relationship evolved from professional to a personal one.
However, through all of their silly fights and hilarious mind games, Melissa and Joey stayed together. They are one of the most fun couples of TV and here are some gifs that will teach you how to stay happy in a love-hate relationship with your partner:
Casual insults are a way of admitting your love
Make sure you make fun of your partner every chance you get
You force your partner praise you any chance you get, especially when they need something from you
And Don't forget to make fun of their irrational fears
Most importantly though, you make sure that even after all the insults and fights, you find a way to make each other happy
Although "Melissa and Joy" was cancelled by Freeform (ABC Family) after Season 4, Zee Café is bringing it to India over the Independence Day weekend. Starting Saturday, Aug. 13, to Monday, Aug. 15, the hilarious sitcom will be aired from 1 p.m. – 6 p.m. (IST) on Zee Café.