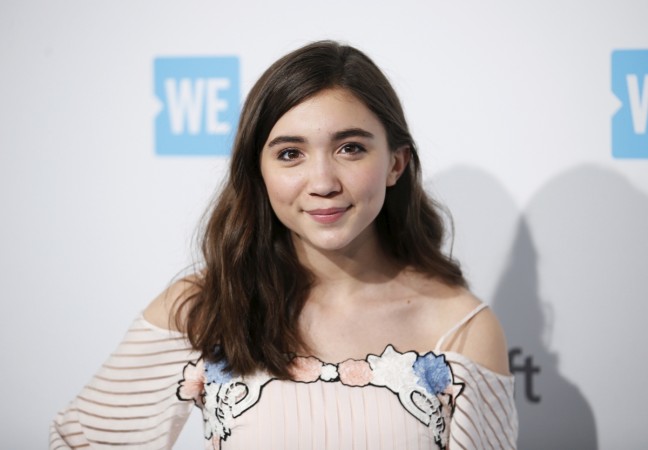 Uncle Josh (Uriah Shelton) was a prominent character in the beginning of "Girl Meets World" Season 2, but he went MIA towards the end. However, fans of the youngest Mathews brother can rest assured he will have a huge role in "Girl Meets World" Season 3, and will also be crucial in solving the Riley-Lucas-Maya triangle dilemma.
In an interview with the Wrap, "Girl Meets World" creator Michael Jacobs revealed they wanted to use Shelton in a big way in the previous season itself, but had to put it off because of an accident. His involvement in Season 2 would have made it more interesting and complicated, but it will happen in Season 3, Jacobs said.
"This boy is so brave and such a good kid," Jacobs said regarding Shelton, adding that he is "very, very happy Uriah has recovered completely." Josh will be an important part of Season 3 and add "texture and growth" to Maya (Sabrina Carpenter), Riley (Rowan Blanchard) and the other characters. Jacobs explained Josh would be Maya and Riley's foray into a young adult's life.
Also Read: Justin Timberlake, Demi Lovato, other celebs mourn Prince's death
"An audience of six and seven-year-olds want to know what the 10-year-olds are doing. An audience of 10-year-olds want to know what the 13-year-olds are doing. Well, these girls who are 14 and 15 this year, want to know what the 17 and 18-year olds are doing, and this is Josh," Jacobs said. Through Josh, Riley and Maya will learn what their next step, meaning college, will be like.
Fans of "Girl Meets World" also know Maya had a huge crush on Uncle Josh, but her advances were shot down by the older boy because he thought she was too young. Currently, Maya's affections have shifted to Lucas (Peyton Meyer), who Riley is also into. Season 3 will definitely make for an interesting season, because it seems like the one love triangle is giving way to two love triangles, Riley-Lucas-Maya and Lucas-Maya-Josh.
However, we know that no one will be spared from learning and understanding love in "Girl Meets World" Season 3. Whether it is with Smackle (Cecilia Balagot) or one of the other girls, Farkle (Corey Fogelmanis) will also be put in a romantic spot.
Meanwhile, there is still no news about the exact air date of "Girl Meets World" Season 3 episode 1. We do know "Girl Meets High School (Part 1)" will be released sometime in Spring 2016.