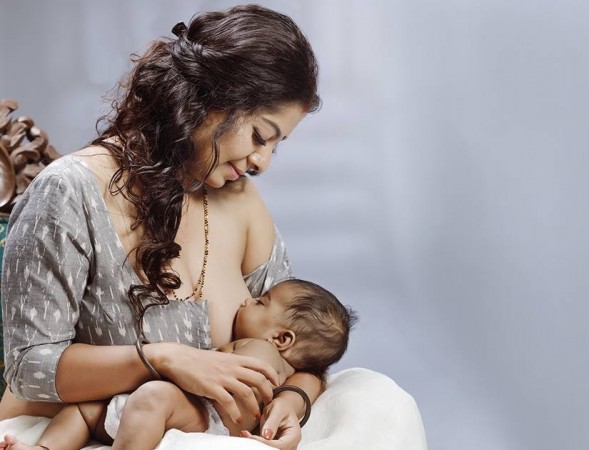 Malayalam actress Gilu Joseph has been in news for Grihalakshmi magazine cover photo in which she was featured breastfeeding a child. The 27-year-old actress has responded sharply to the critics who called it a publicity stunt.
The Grihalakshmi magazine cover created a storm on social media with people both praising as well as criticizing the actress for the act. Many slammed Gilu calling the breastfeeding cover as indecent with many others termed it a publicity stunt.
In an interview with International Business Times, India, Gilu replied to the allegations saying that if she was hungry for publicity, she would have posed for some other magazines like Playboy and not Grihalakshmi.
She also said that she is being called a "slut" for supporting the campaign, and appearing on the cover, which by no means is publicity for her.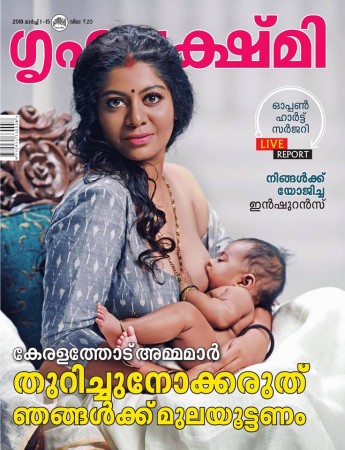 "Do they think an unmarried girl opened her buttons for publicity? What kind of publicity did I get from it? I used to get praised and addressed as a poet earlier, and now I am being called a slut. People in Kerala are abusing me and calling me bad names. Is this what you call publicity? If I wanted publicity I would have posed for some other magazine like Playboy and would have got popular very easily. Why would I go for such a noble cause? If a girl needs publicity and is ready to open her buttons, she has many options," Gilu told IBT India.
A case has also been filed against the actress and the publication by an advocate in Kerala, alleging that the cover was indecent and showed women in a bad light. However, Gilu believes what she did was right, and asked people not to 'sexualize' breastfeeding.
Social media is divided on this issue as many appreciated Gilu calling it a brave and beautiful shot, but many others opined that the breastfeeding act could have been shown in a more discreet manner.