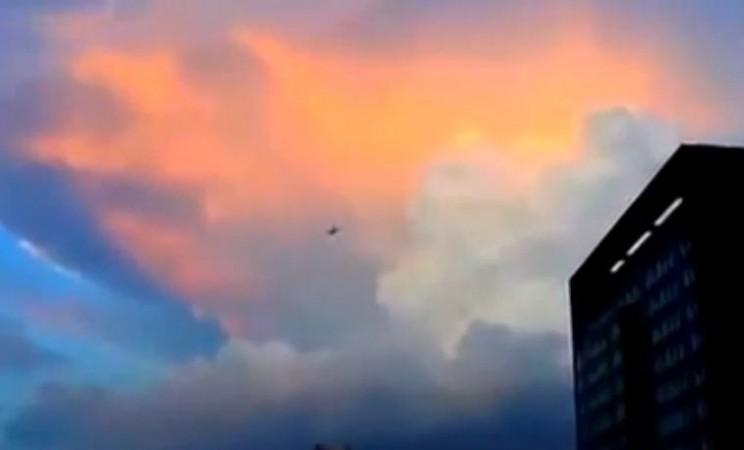 A giant "mushroom cloud" resembling like an atomic explosion was spotted over Beijing last week that was followed by thunder and lighting.
The huge cloud had sparked fear among people that an Armageddon, an end of the world-like event was underway. However, the giant cloud turned out to be an amazing show of nature's wonder.
The video of the cloud was uploaded on YouTube on June 17 and has been viewed more than 690, 000 times. The 3 minute 18 second is an unedited video showing red and green haze that appears to have been taken from a high-rise building.
Another video of 3 minutes and 9 seconds of the huge cloud has been uploaded on YouTube which was shot on June 14.
The huge mushroom like formation took over an hour and was followed by lighting.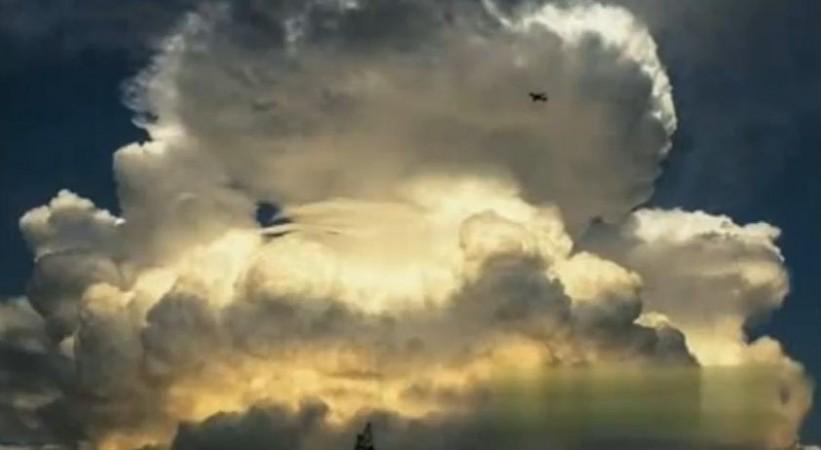 The formation is believed to have been a giant Cumulonimbus cloud. Cumulonimbus cloud is a towering vertical cloud which is very tall and dense. Cumulonimbus cloud forms due to atmospheric instability.
These clouds generally form from cumulus coop at a lower height and grow vertically rather than horizontally, giving them the mushroom shape.
The Chinese government warned Beijing residents to stay inside due to the red and green haze, according to Agence France-Presse.
According to The Inquisitr, the Chinese government has denied that the haze has been formed due to any type of industrial accident.
Earlier this week, Beijing police arrested two internet users who blogged saying that the huge cloud was being formed by a chlorine leak at a chemical plant or a huge explosion at a nearby steel refinery, The Economic Observer reported.
However, the official government news agency, Xinhua, has reported that the haze had been created by residents on the outskirts of the city.
Watch the video of the huge cloud over Beijing here: