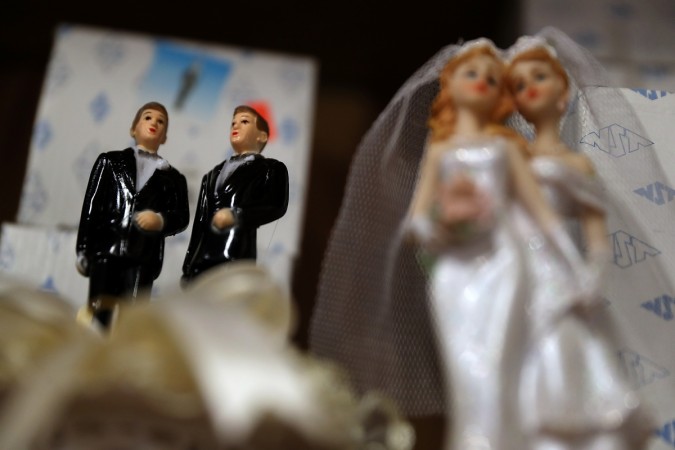 In an unusual case, a woman in Northern Ireland married her dream man — who had died in the 18th century. The 45-year-old woman said the ghost the Haitian pirate named Jack was her "soulmate."
Also read: Ghost weddings: Dead children married off after matching horoscopes in India!
Amanda Teague from Downpatrick in Northern Ireland couldn't find the ideal partner so she searched for her soulmate in an unusual way.
She has said she goes on a date with the ghost and they both have sex like a normal couple.
The wedding ceremony took place on a boat in international waters off the Irish coast in order to make it legal. The ceremony was attended by her family and friends, and she used a spiritual medium so the ghost could say "I Do," the Daily Star reported.
"He is my soulmate. I am so happy. It is the perfect kind of relationship for me. There are a lot of people out there who don't know about spiritual relationships, but it could be right for them. I want to get the message out there," Teague told the Daily Star.
Teague's affair with the dead Haitian pirate apparently started in 2014 when she felt his energy beside her. Initially, she was not interested in making contact with Jack, but she got to know about him when she started talking to him and soon she started to develop "strong loving feelings" towards him, said the report.
"We became really close. The more I learned about him, the more I liked him. One day he said to me 'We can actually be together you know' but I had never heard of an intimate relationship between a spirit and a human before. I did some research and found out it is a real thing and there are lots of people in spiritual relationships," she said.
Teague was married before, but she claims she relates to Jack. She believes her husband in her past life was a Haitian pirate who lived 300 years ago. She also says Jack is a powerful spirit.