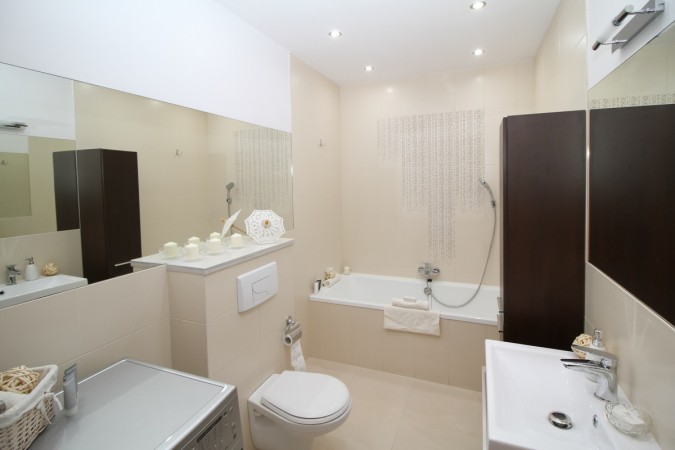 A couple was found dead in a naked state under mysterious circumstances in their bathroom on Friday. The police said that they had retired to their room after playing Holi in Ghaziabad's Indirapuram.
Neeraj Singhania, 38, and his 35-year-old wife Ruchi Singhania were married for four years and are survived by a daughter, PTI reported. Neeraj was employed with a mobile company as a Deputy General Manager, while Ruchi worked as an IT professional in Noida.
Family members had informed the police that they were found lying in an undressed state on the bathroom floor. Their four-year-old daughter was asleep in the bedroom.
"We all celebrated Holi and returned home around 5 pm. Everyone went to their respective rooms to take rest. Around 7 pm, we went to wake them up but no one responded. But we did not disturb them. Later around 9 pm, we knocked the door again and when they did not respond to our repeated calls for dinner, we got worried," Neeraj's father Prem Prakash Singhania said.
The grieving father added that at around 9:30 pm, when his younger son peeked inside the bathroom from a window, a portion of Ruchi's leg was seen lying motionless on the floor. "We broke open the door and found Neeraj and Ruchi lying naked and lifeless on the floor. I checked the geyser which was switched off, while the bucket was also empty. I immediately called the police," Singhania Prem.
The family then rushed the couple to Max Hospital in Vaishali where they were declared brought dead, DNA reported. "We have sent the heart and viscera samples for another round of post-mortem examination. The report will determine the exact cause of the death," said Superintendent of Police, City, Akash Tomar.
Referring to the post-mortem, Dr Rakesh Kumar Mishra, the Indirapuram circle Inspector, said, "The autopsy reports have remained inconclusive and viscera has been preserved for further analysis. They both were found inside the bathroom in a naked state."
"There were no indications of any electrocution incident, suffocation or any gas formation inside the bathroom due to any electronic appliance such as geyser. It is strange that none of them survived and could not raise any alarm before they died together," he added.