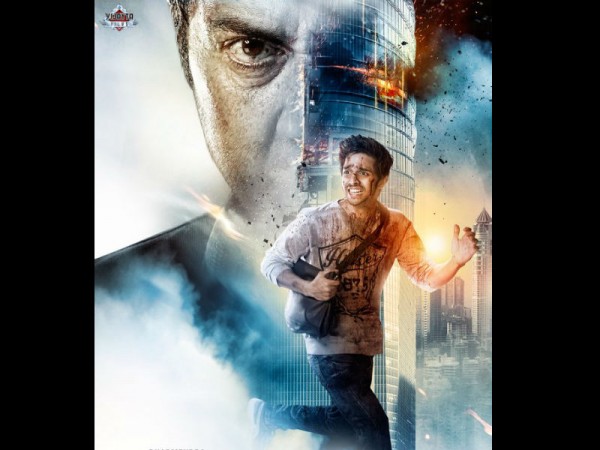 Sunny Deol's "Ghayal Once Again", previously titled "Ghayal Returns", will finally hit screens on Friday after much delay. The film is a sequel to Sunny's blockbuster movie "Ghayal" released in 1990.
"Ghayal" is regarded as Deol's one of the best movies to date. The action revenge drama opened to rave reviews when released in 1990, but the second part "Ghayal Once Again" has not opened to good reviews.
Early reviews from critics suggest that the film is not worth the money. According to critics, the film still revolves around the 90s era plot, which might not work in 2016.
The film offers nothing new and can be easily missed this Friday, critics said.
Ghayal Once Again movie poster | Sunny Deol promotes Ghayal Once Again
Read below what critics have said about Deol's "Ghayal Once Again":
Manjusha Radhakrishnan of Gulf News said: "It took Bollywood actor Sunny Deol over two decades to bring out the sequel to the 1990 action hit Ghayal. Now that it's here after 26 years, we wish he hadn't bothered. After watching this, the question about who is the wounded one — the viewer or the hero — may arise."
Sneha May Francis of Emirates 24/7 said: "It is during the last few minutes before the curtains come down and you watch, rather hopelessly, how the bulky hand lands on a young man's pretty face in slow motion that you understand why this movie was made. 'Ghayal Once Again' is a movie best left untouched."
Just Bollywood's review read: "The film seems to be a waste of time considering the predictable kind of story and monotonous performance by Sunny Deol. However, if you are his fan and love to catch some unusual actions sequences in the film, then it shouldn't be missed by you for sure."
Divya Pal of IBN Live said: "#GhayalOnceAgain begins with a quick flashback of what happened in 1990. Yes, a few clippings have been taken from #Ghayal. @IAMSUNNYDEOL. We are over 30 minutes into #GhayalOnceAgain and we are a bit confused. Too many things happening, but there is no flow.
Kamaal R Khan tweeted: It's interval n I am sad to say that #Ghayal2 is waste of time, energy n money. Sunny Deol has made this film for self satisfaction only.
The film directed by Deol features Soha Ali Khan, Om Puri and Tisca Chopra in pivotal roles. The film also features Shivam Patil, Aanchal Munjal, Narendra Jha, Manoj Joshi and others in supporting roles.