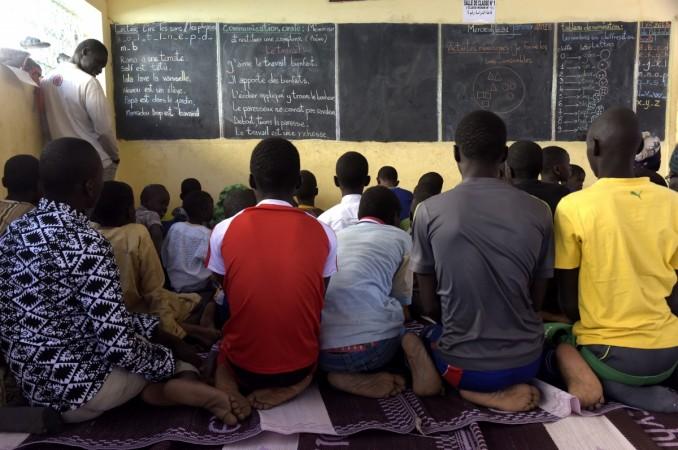 Owura Kwadwo from Kumasi in Ghana is teaching his students ICT (Information and Communications Technology) in an innovative way. The teacher draws complete screenshots of software like MS Word on a blackboard for his students so they learn the subject properly.
Owura's Facebook post showing his methods has gone viral, with people now questioning the authorities for their failure to provide the students with the most basic thing required for computer education — a computer!
Owura told Bored Panda that teaching ICT in a rural farming community that lacks the basic resources required for computer education was a challenge in itself and teaching MS Word on the chalkboard was his own unique way of making the students aware of the subject.
"Every teacher has a way of presenting his subject to his students. This is my way," he said.
Owura Kwadwo's Facebook post, however, has provoked a debate in Ghana. While many people are praising Owura for his efforts, there is outrage as to why he had to go to such lengths in the first place.
People are questioning the school's poor condition and the silence of the authorities. Schools without computers in 2018 came as a shock to many.
Owura defended the situation and said: "The government is helpful and I believe in them. They are trying to make ICT better for the teachers and students."
In big African cities like Accra and Kumasi, technical education is progressing gradually. In the rural areas, the progress is slower.
Owura said the country needs "well-equipped infrastructure and teaching and learning aids, and a government who has education at its heart."
Owura is well-versed in the visual arts and hence it was easy for him to draw a screenshot of an MS Word document on the chalkboard for his students.
"I do it to make my students understand what I'm teaching. At least to give a picture of what they will see assuming they were behind a computer," he said.
He further said that the students enjoy his class and he makes sure they understand the lesson.
The school is now receiving offers of donations for laptops and projectors since Owura's post went viral.
The teacher also plans to help other schools in the region by giving them some of the donated equipment.
"There are many schools facing this same problem. I can also help out and give some of the donations to them, so they can also benefit from teaching ICT," he said.