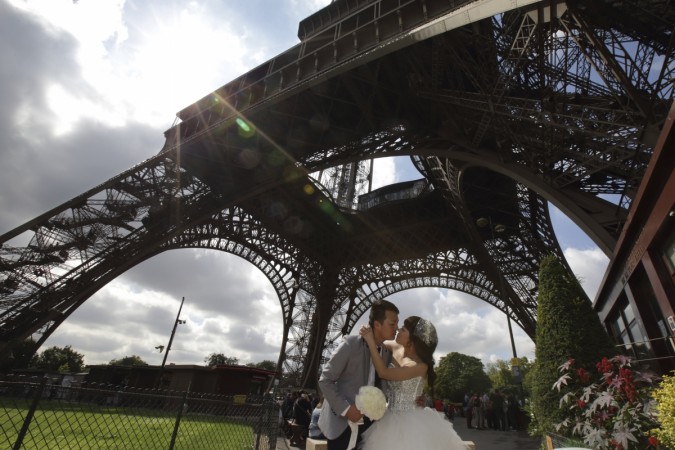 India is in the midst of the wedding season and colourful marriage functions are a common sight across the country. Be it a lavish reception or a destination wedding, they are expensive to host. And it is an expense that needs attention right from the time the wedding is fixed. It also goes without saying that such events need to be properly planned well in advance. However, even if you missed out on planning for such an event until now there are various options to rely upon for that 'perfect wedding' to happen as per your wish. One such option is a Personal Loan that can easily come to your rescue:
Let's take a look at how a personal loan can help in detail.
What Is A Personal Loan?
A personal loan is a multi-purpose loan which can be used for any personal or business related use. It does not require any collateral security or a guarantor and is, thus, easily available.
How Does It Help?
Being a collateral-free unsecured loan, a personal loan provides the money needed to fund your dream wedding. You can use the funds for any kind of expense and repayment can be done over a maximum of 5 years. These loans are easily available and you don't have to pledge or mortgage any assets. This makes personal loans ideal for individuals who don't own assets that can be secured for a loan. Furthermore, personal loans are also allowed to individuals who have a Low Credit Score. These features make personal loans the go-to funding option for meeting the expenses of a marriage.
Things You Should Keep In Mind When Choosing A Personal Loan
Though a personal loan is easily available, there are a few things which you should keep in mind when you are going for a personal loan for your wedding –
Personal loans are unsecured loans and they have one of the highest interest rates when it comes to loans. The rates start at about 10% and go as high as 14%. You should be careful about such high-interest rates before you choose a personal loan as you will pay the interest from your pockets.
Personal loans are, usually, repayable, over a maximum period of 5 years. You can select any tenure within this maximum limit. The tenure you select along with the loan amount and the interest rate determines your Equated Monthly Instalments (EMIs). Though you might be eager to avail a loan for your marriage, be careful when selecting your EMI. It should be affordable and selected after careful calculations. Increase or decrease the EMI by manipulating the tenure and the loan amount and choose an affordable amount.
Wedding expenses are endless. You can put in as much money you want and there would always be some expense left. Just because you can avail a loan, don't go overboard. Have a budget and plan your wedding within the specified budget. Take a loan, but be careful of the quantum. Don't take a very high-value loan as its repayments might be unaffordable and EMIs would be high. Opt for as little as possible so that the loan does not become unaffordable for you.
Alternatives To A Personal Loan
A personal loan is expensive in terms of its interest rates. There are other available funding options like secured loans. These loans are offered against securities which can be used for meeting your personal and business expenses. You can avail a loan against –
Fixed income bearing investments like NSC, KVP, PPF, etc.
Life insurance policy
Shares
Mutual Funds, etc.
These loans are offered against the value of your investments and are secured. Thus, their interest rate is lower than personal loans.
Before you plan a grand wedding understand your budget. Choose a personal loan only after considering the high-interest rate and EMIs you can afford. If you have investments, opt for secured loans as you can get a lower interest rate.
(The author is the CEO of BankBazaar. Views expressed in the article are personal.)