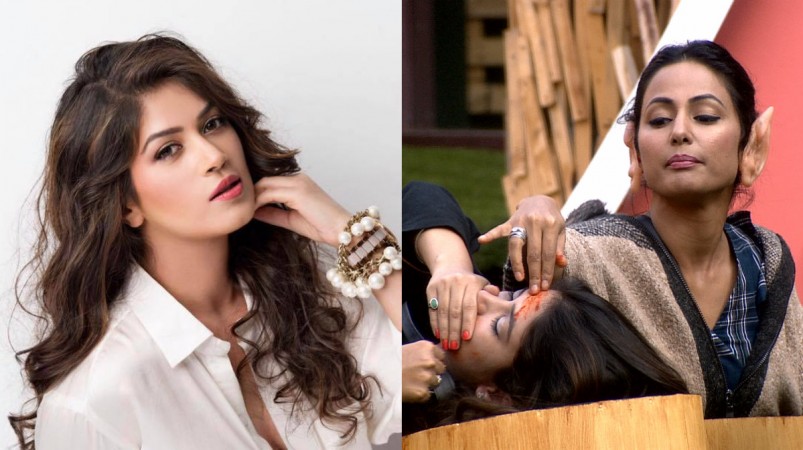 The recent luxury budget task has again shown the evil side of the Bigg Boss 11 contestants. While Hina Khan had put red chilli powder in Bandgi Kalra's eyes, the latter will be seen rubbing garlic on Akash Dadlani's face.
After she was tortured by the Lilliputs in the task, she was adamant to take revenge, especially on Hina. Till now, Bigg Boss fans were busy slamming Hina for her devilish behaviour inside the house, but now Bandgi became the new target.
Bandgi will cross extreme limits to torture Hina, Akash and others in the upcoming episode. According to the fans, Bandgi just wanted to play a victim card when she gets tortured.
If you watch the episode, Hina was wrong to choose red chilli powder for the task, but she didn't intentionally put it in Bandgi's eyes. In fact, the TV actress had cut her own hair and showed it to Bandgi as a threat.
Bandgi didn't understand these tricks and started hitting back, which was the main reason why the red chilli powder went into her eyes. As a result, she started crying and didn't complete her task.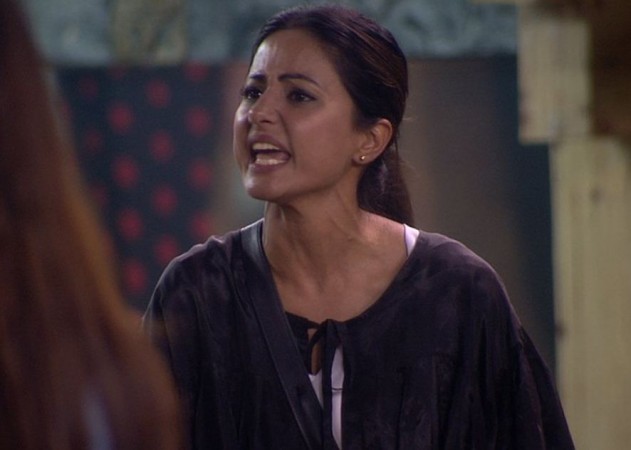 Her behaviour irked Bigg Boss 11 fans and they slammed her left right and centre. Fans straightaway said that they hate her as she only knows to bitch about other people.
Take a look at what Bigg Boss fans say about Bandgi Kalra, who is nominated this week, along with her "lover" Puneesh Sharma:
@BiggBoss what's the fπ¢¥ ye #BandgiKarla samjti kya hai apne aapko i think iss week lov ko nahi isse hi jana chahiye... Khud ne ghar ke ander gandgi faila rakhi hai or dusro ke upr bhaunkti rahaigi.... Such a disgusting women she is.... Koi ek show mai itna ganda ho sakta yakzz

— abhisheksharma (@abhishek681996) November 28, 2017
Difference❤❤
Hina had cut her own hair to threaten Bandgi..
Bandgi is gonna cut Hina's Hair..

A girl like Bandgi doesn't look good when she speaks bad for Hina, in that #BB11 house no one is worse than her. Hina has class, u lack it #BandgiKalra @BiggBoss

— Hina Supporters✨ (@HinaAddicts) November 28, 2017