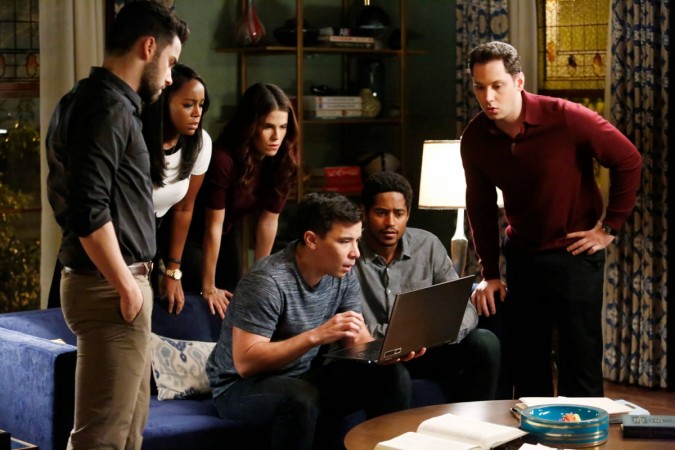 A new month is about to begin and with it, Netflix will bring a host of new original content, TV shows, movies and comedy specials to its library. From the animation film featuring classic Beatles songs sung by current musicians to the mythic saga of the rise of hip-hop in the 1970s, August is expected to be a very musically charged month for the online streaming service.
Check out everything that will soon be added to the Netflix library and can be streamed live in August 2016. We have highlighted those that we are most excited to see:
August 1, Monday
Season 2 of Scream
Season 3 of Peaky Blinders
Seasons 1-5 of Blackstone
Donald Trump's The Art of the Deal: The Movie
A satirical rendition of American presidential candidate Donald Trump's best-selling business book "The Art of the Deal," this film could not have come at a better time. We are expecting great hilarity from the movie.
Holding the Man
Unbranded
Churchill's Darkest Decision
It Follows
The Gift
The Grand Seduction
Saala Khadoos (Hindi)
Whiplash
This multiple Academy Award-winning film featuring JK Simmons and Miles Teller is a must-watch this month, even if you have watched it already. Get some wine, cosy up to a loved one and make a date of it. Fair warning, do not wear any eye makeup.
August 3, Wednesday
Season 1 of Beat Bugs
This Netflix original animation series is about the adventures of five adorable and child-like bugs who live in an all-American backyard. These bugs, voiced by contemporary singers, sing Beatles classics to explain the highs and lows of their lives.
August 5, Friday
Season 5 of Ever After High: Epic Winter
David Cross: Making America Great Again
This comedy special from one of the funniest men in Hollywood will recall the tale of America's dark and twisted journey since independence. Guns, tattoos and politics, Cross will cover it all in this stand-up routine.
Also Read: Here's why you should be streaming Winona Ryder's 'Stranger Things' right now
August 12, Friday
Project MC2
The Get Down
At the brink of New York's bankruptcy in 1977, a new art form was born on the streets. Told through the lives of a few South Bronx kids, this movie is about hip hop, which changed the world of music forever.
August 17, Wednesday
August 19, Friday
Fearless
I'll Sleep When I'm Dead
The documentary about one of the most popular DJs in the world, "I'll Sleep When I'm Dead" is the story of Steve Aoki. The film gives viewers a glimpse into the passion, showmanship and perseverance that took Aoki to greatness.
August 26, Friday
Season 2 of Glitter Force
Jeff Foxworthy and Larry the Cable Guy: We've Been Thinking...
XOXO
This gripping ensemble comedy is centered on one night in the lives of a group of youngsters, when their lives collide one exciting and romantic night. "Modern Family" star Sarah Hyland will be seen sharing the screen with talented actors such as Graham Phillips, Brett DelBuono, Chris D'Elia, Haley Kiyoko and others for "XOXO."
August 29, Monday
Season 2 of How to Get Away with Murder