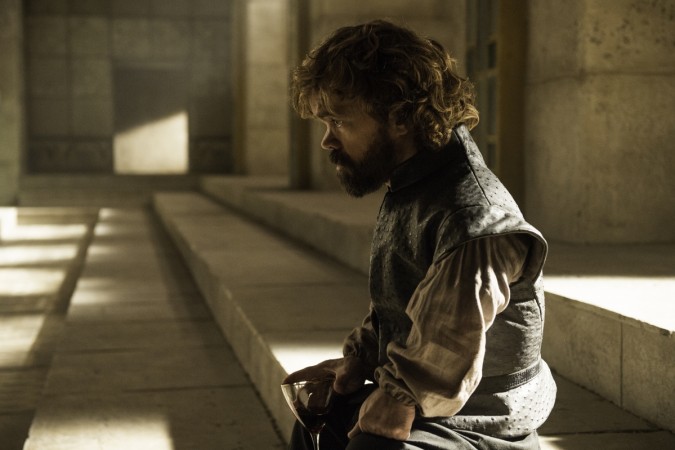 It has been 20 years since "Game of Thrones," the first book in the "A Song of Ice and Fire" series, was released, and a lot has changed in these two decades. George R. R. Martin, the man who penned the book, is currently one of the most sought-after writers and his upcoming book, "The Winds of Winter," has garnered a lot of interest among fans of the fantasy drama.
"The Winds of Winter" has been in the works for almost five years, but Martin is no closer to announcing a release date than he was when he started the book. Martin's earlier plan was to publish the book before Season 6 of "Game of Thrones," which is based on "A Song of Ice and Fire," is aired on HBO. But he was unable to meet the deadline.
"Here it is, the first of January. The book is not done, not delivered. No words can change that. I tried, I promise you. I failed," Martin wrote in his blog. "I blew the Halloween deadline, and I've now blown the end of the year deadline. And that almost certainly means that no, THE WINDS OF WINTER will not be published before the sixth season of GAME OF THRONES premieres in April."
Martin's fans have been vocal in their disappointment, with many blaming his slow writing process. But his UK publisher Jane Johnson defended Martin, telling Newsweek that the author was working hard to complete the novel.
"I'm like Jon Snow: I know nothing!" she said in an email. "All I do know is that George is working very hard. And as soon as we possibly can after he delivers, we'll publish the book."
"It's worth saying he's written the best part of two million words of this series in the past 20 years," said Johnson. "So given the average length of a novel is around 100,000 words, that's 20 novels in most writers' worlds."
While there hasn't been any word on when the book will be published, rumours indicate that early 2017 is a possibility.