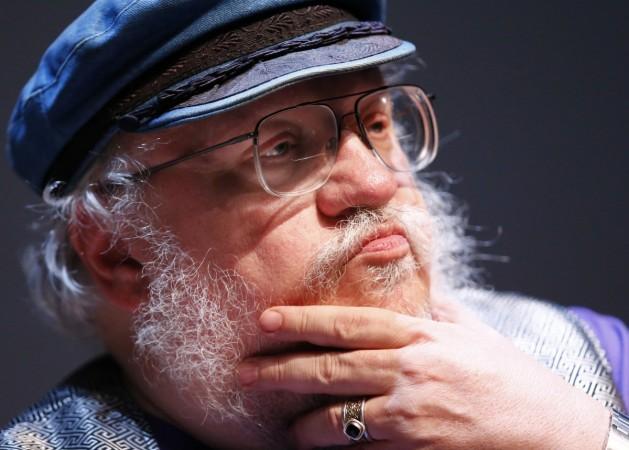 Fans of the "Game of Thrones" book series are impatient for the release of the sixth instalment of George R. R. Martin's "A Song of Fire and Ice", and speculations are rife that they will not have to wait past 2016.
Although the author has not revealed the release date yet, several media reports note that 2016 is the earliest possible date based on the author's writing pace.
For instance, the Master Herald noted that Martin's writing pace is between five and six years, as "A Feast for Crown" was released five years later after 2000's release of "A Storm of Swords". And since "A Dance with Dragons" came out in 2011, there is a strong possibility that "Winds of Winter" will either have a 2016 or an early 2017 release.
However, the first three books in the series came out with a two years gap, probably because Martin had "enough material for completing three books," the media outlet noted.
The next instalment in the "A Song of Ice and Fire" saga will feature a lot of twists and heartbreaking moments, and Martin previously hinted at deaths as well.
Talking to Entertainment Weekly last year, Martin said: "I think we're gonna start out with a big smash with the two enormous battles. We have more deaths, and we have more betrayals. We have more marriages."
Meanwhile, fans seem to be getting impatient with the delay in the publication of "Winds of Winter," and one fan has urged others to send a mail to Martin every day reminding him to speed up the writing process.
Check out a few gems from Twitter:
Finished book 7 of 'A song of ice and fire' too many cliffhangers for my liking. That old pervert better hurry up with The Winds of Winter.

— Chris Knight (@TudorKnight) January 18, 2015
Every time I pick up a new book I remember that everything I read is just a hold over till George R.R. Martin finishes Winds of Winter. — Patrice (@KCCOPittsburgh) January 19, 2015
Guys, it's 2015. I think each one of us should write an email everyday to GRRM with "Gentle Reminder: Winds of Winter" in the subject line."

— Vijayeta (@SacredInsanity) January 20, 2015