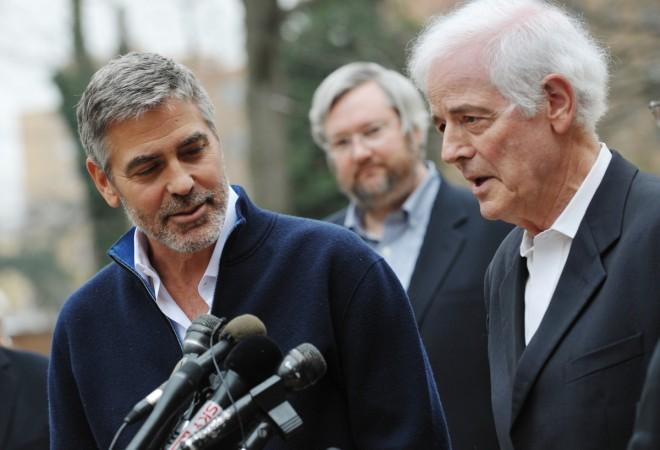 George Clooney's parents Nick and Nina Clooney are among the first to see the newborn twins and now he cannot stop gushing about them. The proud grandfather told a daily that George introduced the twins to them via Skype just two hours after their birth.
Nick, who lives in northern Kentucky, called the international human rights lawyer and his daughter-in-law, Amal Clooney, a "super-woman" and "amazing," and said that the gorgeous babies look like their Oscar-winning dad.
Also Read: George Clooney jokes 'he is sedated' as he announces birth of twins
"Mom and babies are doing great. She was telling us last week that she is as big as a house. Of course, for her, that's a very small house. But she's great," Nick told Fox 19 Now.
"George, well, his eyes were glazed so I'm not sure that he was sober. We'll figure that out," Nick joked about the new dad.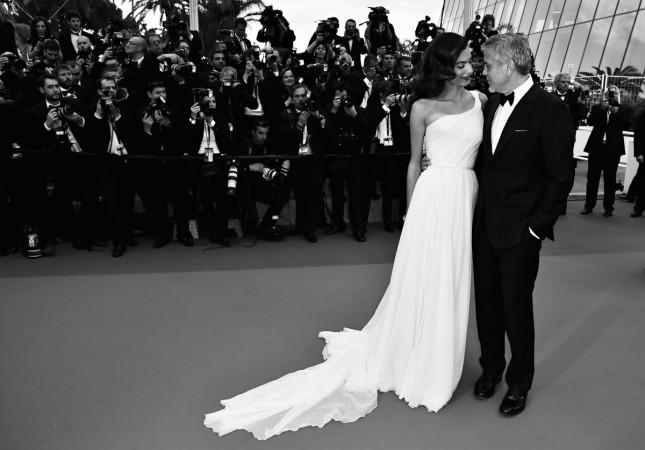 Talking about the babies, Nick said that they have dark hair and look like their father. "The twins have dark hair and already resemble their dad. Well, at least new grandma Nina thinks so. Nina swears they have George's nose. I don't know what that means," he said.
"They have enough on their plate to have some visiting grandparents coming into London. So we'll leave that one entirely up to them," he said when asked about meeting the newborn.
George and Amal welcomed the twins, a boy and a girl, on Tuesday morning. They named their kids Ella and Alexander.
"This morning Amal and George welcomed Ella and Alexander Clooney into their lives. Ella, Alexander and Amal are all healthy, happy and doing fine," George Clooney's publicist Stan Rosenfield said in an email.
"George is sedated and should recover in a few days," he jokingly added.