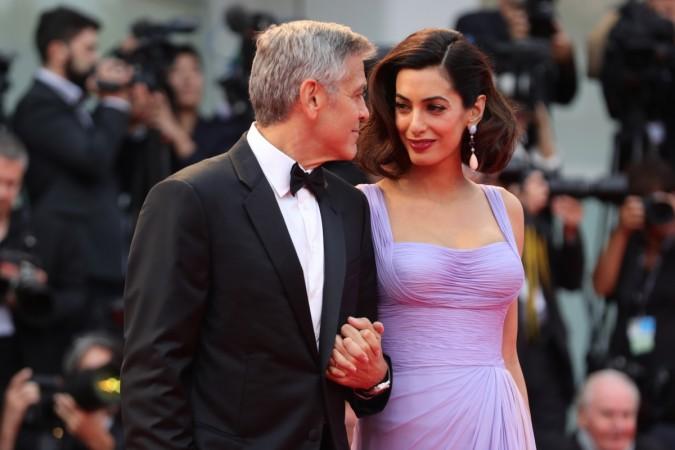 Speculations are rife that Hollywood actor George Clooney and wife Amal are going through a rough patch in their marriage. According to reports, the star couple is headed towards a mammoth $1 billion divorce.
A report published by Star Magazine showed a picture of the human rights lawyer with her child and a caption that read: "Amal walks out with twins."
The publication went onto claim that Amal was "imploring" Clooney to "take his responsibilities as a family man more seriously" following his motorcycle accident, and has "threatened to leave him in the dust if he doesn't."
A source close to Amal also claimed that she was fed up with Clooney and that "they've been fighting constantly."
"Amal is pretty clear about what she expects from George as a father and a husband. [She's] privately consulted a lawyer. And she's prepared to leave him for good to make her point," another source was quoted by the tabloid.
However, Amal and George's divorce rumours are completely baseless. The People magazine had reported that the mother-of-two "wouldn't leave George's side" following the accident.
The Gravity star and the British-Lebanese lawyer had tied the knot in 2014, in Venice, Italy. The couple have two children --a daughter named Ella, and son, Alexander.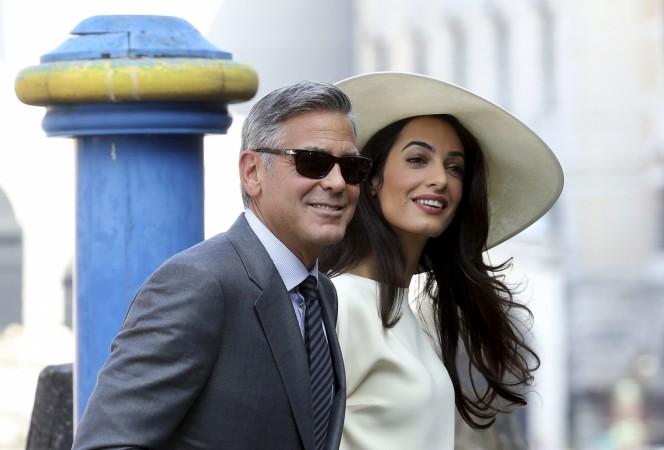 Meanwhile, Amal paid tribute to the 57-year-old actor at the American Film Institute's 46th Life Achievement Award Gala Tribute, where he received the Life Achievement Award.
Following this, Amal gushed over Clooney and said: "I met George when I was 35 and was starting to become quite resigned to the idea that I was going to be a spinster," reports Vogue Australia.
"Then we met and started hiding out in my London flat and very soon it felt like no matter what happened I would never want to be with anyone else. Five years later none of that has changed. He is the person who has my complete admiration and also the person whose smile makes me melt every time," Amal added.
"My love, what I have found with you is love that I've always hoped existed, and seeing you with our children, Ella and Alexander, is the greatest joy in my life. I'm proud of you, but I also know that when our children find out not only what you've done, but who you are, they will be so proud of you too," she added.