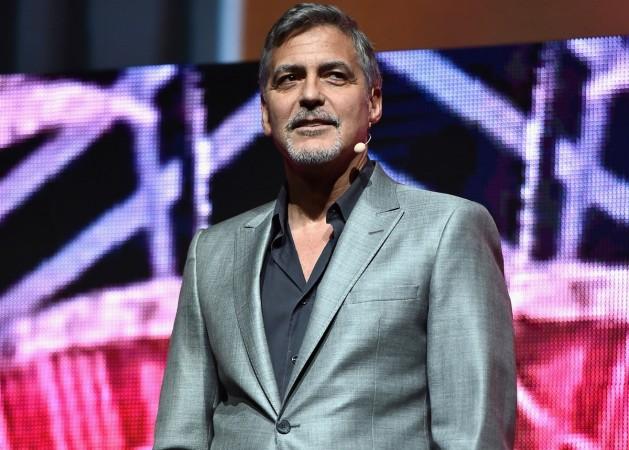 British actor George Clooney has been hospitalised after he hit his bike into a car in Sardinia, the Italian media reports. The 57-year-old star has been injured but it is understood that he did not suffer serious wounds.
The actor was in the country shooting for his upcoming TV drama Catch-22, an adaption of the 1961 Joseph Heller novel with the same name. Local reports reveal that he was riding along a state road in Costa Corallina when the accident occurred.
A picture from the crash spot has been shared by La Nuova. In the image, the car's windscreen appeared to have smashed. A fire extinguisher is also visible on the road but no one were seen in the shot. The publication also added that a car suddenly turned and struck him which caused the accident.
The news agency also revealed that he had a slight trauma to the pelvis and bruises to one leg and arm, but his condition was not serious. Clooney is now discharged.
The Ocean's 11 actor relocated to the Italian Island with his wife Amal and their one-year-old twins Ella and Alexander in May to complete shoot of the movie. UK publications report that the couple made the movie a day after they attended Prince Harry and Meghan Markle's wedding on May 19.
The six episode series is based in Italy during World War II and will be aired on Hulu. The couple was seen on a dinner date last week at a restaurant in Porto San Paolo.