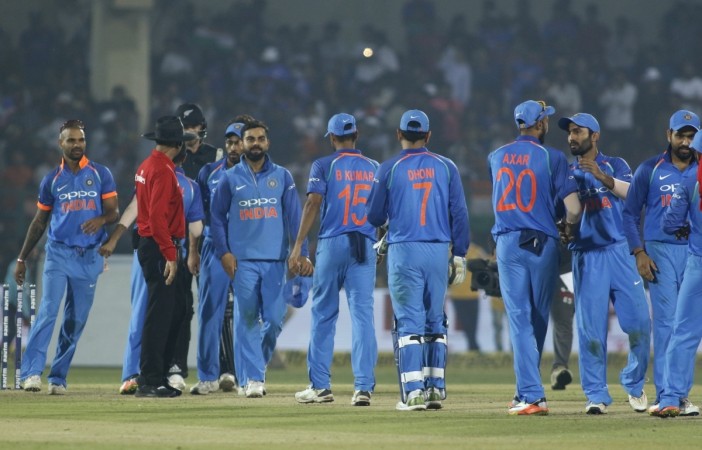 How and why has the Board of Cricket Control of India (BCCI) become so powerful in the world of cricket? To whom does it owe this success? What were the origins of Reliance Jio that is taking the Indian telecom sector by storm, reporting Average Revenue Per User (ARPU) of Rs 154 in the third quarter of this financial year against market leader Airtel's Rs 123? Hidden in the answers to these questions lies the vision and genius of Kerry Packer (1937–2005).
Kerry was the quintessential Australian and the first media and content-business mogul who recognised the power of eyeballs. He challenged cricket's governing authorities across the world and ushered in the 50-overs-a-side cricket matches. These matches were beamed on television to cricket lovers' living rooms in India and the world.
Kerry was able to take the 50-over game played at the World Cup and package it into something that got over in a single day, leading to shorter tournaments. In doing this, he showed that there are opportunities to provide entertainment to a different segment of the market, one that was not keen on spending two or five days following one game.
Although limited-overs cricket was first played in a small town called Thripunithara in Kerala, Kerry disrupted the five-day Test cricket game and the 50-over one-day cricket as we knew it. And he did it using celebrities and cricket legends like Clive Lloyd, Tony Greg and Greg Chappell. Packer did this by bringing in the 50 overs one-day cricket games with players in colourful sports outfits as TV content to homes across the world.
He was a visionary, and his uncanny ability to spot business opportunities is legendary in Australia. He read the market of visual cricket content — a colourful and fast-paced sports spectacle enjoyed by viewers, especially the electronic media viewers around the world.
By packaging a shorter game format named World Series Cricket (WSC) against the conventional forms of cricket matches, what Kerry did is something akin to what companies like Unilever did with Rs 5 sachets of shampoo for the mass market in India that could not afford the full bottle of shampoo sold at Rs 500.
So even before Prof CK Prahlad advised and got large consumer good manufacturing companies such as Unilever to market their products in small sachets affordable to the poor, Kerry visualised the power of the time-poor eyeballs and promoted an eight-hour sachet against a five-day Test match, and of course secured the exclusive broadcasting rights for his Channel 9 network.
Needless to say, Channel Nine became the top-rated television network in Australia and its earnings from advertising revenues during limited-over cricket broadcasts remained the highest ever in Channel 9's history.
Kerry Packer wanted to take this content through to mobile phones and decided to partner in building his own mobile telephone network in Australia – funnily enough in partnership with his bête noir Rupert Murdoch – and One Tel was born as a challenger to government-owned Telstra and England's Cable and Wireless owned Optus (now owned by SingTel of Singapore).
And where did Kerry go looking for the biggest eyeballs market for cricket? Of course. India! And in early 2000, Kerry picked up a 10 percent stake in a then little-known company called Himachal Futuristic Communications (HFCL) owned by Mahindra Nahata. HFCL along with Infotel Broadband Services Private Limited (IBSPL), promoted by Mahendra's son Anant Nahata, bid and won the 4G spectrum across India and by 2010, it became Reliance Jio Infocomm Limited or Reliance Jio as we know it. The rest is history, as they say, and Jio is emerging as the king of telecom content in India.
When he visited India in 2000 to close the deal with HFCL, Kerry sniffed the opportunities of a billion-plus eyeball market of India. His crude cogitations and back-of-the-envelope calculations had proven right in the case cricket content for TV broadcasting, one that is fast-paced and where one could see both sides in just one day.
The reduced attention span of cricket fans also made it necessary to offer a shorter version of the game. As can be seen with the Twenty20 version prevalent today, spectators are looking for even shorter formats!
Kerry Packer passed away in 2005 on Boxing Day, and we could safely assume that he would have passed all his wisdom to his Indian partners on taking cricket content through telecommunication channels of distribution. He must be turning in his grave, smiling and shouting "Bloody well done, mate!" to HFCL and IBSPL turned Jio.
But then again Kerry must be shouting from what he once called nothing — once in 1990 Kerry had died clinically for six minutes when he suffered a heart attack and on being asked about the after-life experience he famously quipped: "I've been to the other side and let me tell you, son, there's f***ing nothing there. There's no one waiting there for you...."
Although One Tel went bankrupt in 2001, for unleashing the potent market power of India's 1.3 billion pair eyeball market, BCCI owes it to Kerry Packer for its successful positioning in the world of cricket. Today BCCI is arguably the most powerful cricket governing body among all cricket-playing nations. No other nation can match its unique position of having control of the broadcasting rights to cricket content to 1.3 billion pairs of eyeballs.
(Rajeev Sunu is a writer and consultant and was previously employed with Vodafone Australia, France Telecom and Tata Teleservices. Dr Sridhar Samu is Associate Professor of Marketing at Great Lakes Institute of Management).