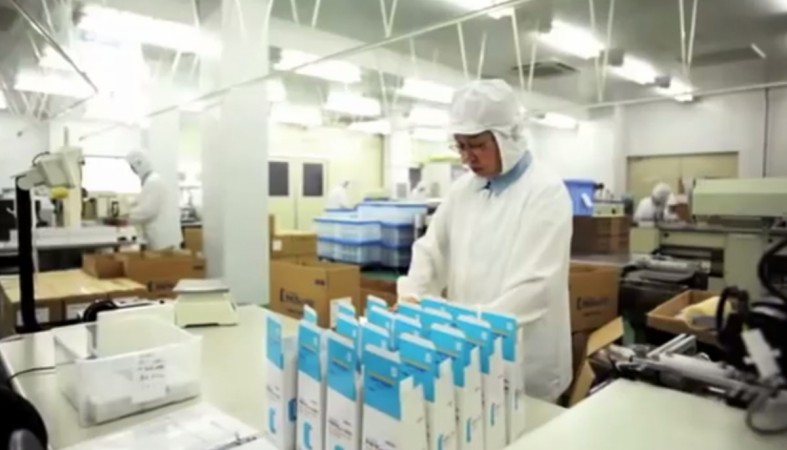 Pharmaceutical company Mylan Inc announced the acquisition of Abbott Laboratories for $5.3 billion on Monday, in markets outside the United States, with an aim to cut their tax bill using tax inversion method.
For the purpose of falling under beneficial taxation ethics, inversion method is used by many companies. In this method, a particular company becomes a subsidiary of a new parent company in another country.
Abbott brands have had annual sales of $2.9 billion in 2013. The deal will boost Mylan's product manufacturing and distribution figures. Abbott owns popular brands like Metabolic, Pedia Sure, EleCare, Pulmocare, pain drug Brufen among others.
"We see Mylan creating a platform for potential future acquisitions with this deal, thanks to revenue from the Abbott products and a lowered tax rate of 20 to 21 percent in the first full year and high-teens later on," Reuters quoted JP Morgan analyst Chris Schott.
To accomplish the acquisition process, Abbott's assets are being transferred to Mylan in July. Its shares will be sold in Europe, Japan, Canada, Australia and New Zealand to a new publicly listed company in the Netherlands, which is also a part of Mylan's existing business.
This deal will owe Abbott an ownership stake of 21 percent that is worth $5.3 billion. Moreover, Abbott will receive 105 million shares of the combined company.
Due to price pressures in Europe, Abbott's sales have been declining in recent years among developed markets, Reuters reported.
However, Abbott will continue to sell its branded generic drugs after the deal. To quickly recover from the loss of 2015, Abbott plans to sell its stake to boost future earnings. According to Wall Street Journal, the assets are expected to add $1.9 billion in its annual revenue, after the accomplishment of deal.
"While we have a very positive view toward Mylan stock, we do not expect to be a long-term shareholder in Mylan," Abbott Chief Executive Miles White told investors on conference call on Monday.
The deal will give Mylan an array of Abbott's nutrition products. This includes infant-mother care products, medical devices, therapeutic nutrition food, sports and active living nutritional medicines among others.
The new company will be called Mylan NV, and its shares will continue to be traded in the US, under Mylan's existing ticker symbol MYL.
In December, Mylan had announced the acquisition of Agila for $1.75 billion, to form leading injectable platform.
However, on 14 July, Mylan Inc stock price closed with a surge of $1.08 or 2.15 percent by settling at $51.28. The company has the market capitalisation of $19,149.99 million.