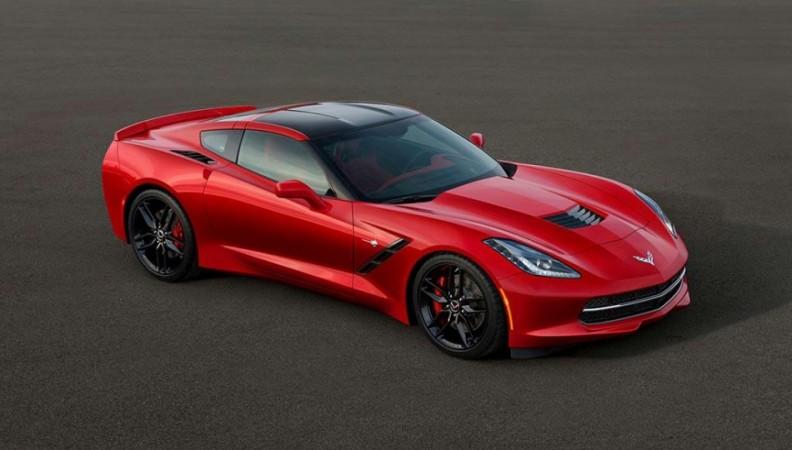 Chevrolet has taken the wraps off its next generation iconic sports car, the Corvette Stingray, at the Detroit Auto Show on Sunday night.
The latest version of the Chevrolet Corvette also resurrected the name of Sting Ray. The overhauled version of the iconic American sports car takes the stage with a change in interior design as well as on the exterior. However, the company stuck with the overall design of the original model of the car.

"Like the '63 Sting Ray, the best Corvettes embodied performance leadership, delivering cutting-edge technologies, breathtaking design and awe-inspiring driving experiences," said General Motors' North America boss Mark Reuss. "The all-new Corvette goes farther than ever, thanks to today's advancements in design, technology and engineering."
The rehashed Chevrolet Corvette Stingray C7 houses 6.2-liter V8 engine which is expected to generate 450 horsepower at 610 Nm of torque. The engine is also tested to accelerate from zero to 60mph in less than four seconds. The aluminium and the carbon chassis of the car make it lighter. The next generation Corvette sports with Advanced driver technologies which includes a five-position Drive Mode Selector that tailors 12 vehicle attributes to fit the driver's environment and a new seven-speed manual transmission with Active Rev Matching that anticipates gear selections and matches engine speed for perfect shifts every time.
The two-door hatchback sports car will be pitted against the likes of Audi R8 and Porsche 911. The track-capable Z51 Performance Package of the car includes an electronic limited-slip differential, dry-sump oiling system, integral brake, differential and transmission cooling, as well as a unique aero package that further improves high-speed stability.
"Stingray is one of the hallowed names in automotive history," said Ed Welburn, GM vice president of global design. "We knew we couldn't use the Stingray name unless the new car truly lived up to the legacy. The result is a new Corvette Stingray that breaks from tradition, while remaining instantly recognizable as a Corvette the world over."