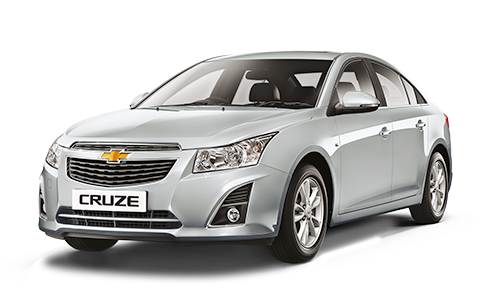 American car-maker General Motors has recalled undisclosed number of Chevrolet Cruze sedan in India manufactured between 2009 and 2011. The reason for the recall is due to some vehicles experiencing loss of ignition or engine stall at low speeds.
Inspection and repairing or replacement are estimated to take no more than an hour, a company statement said. The car owners will be asked to take their vehicles to the nearest Chevrolet service dealership with a prior appointment. The affected vehicles will be repaired free of charge.
"This is a voluntary recall and, as far as we are aware, does not affect the safety of the vehicle but we want to make sure that our customers experience the right performance from their vehicles," said Markus Sternberg, Vice President – After sales, General Motors India.
General Motors India early this year launched the face-lifted Cruze sedan at Rs. 14.68 lakh (ex-showroom, Delhi). The 2016 update includes reworked face and added interior features, including MyLink infotainment system and rear vision camera. Later the company slashed the prices of the Cruze by up to Rs. 86,000.
GM India is expected to launch the next generation of the Cruze sedan in 2017. The new Cruze will be based on an all-new platform that will help the car to drop weight over 100 kgs. In India, the car may retain the 2.0-litre diesel engine, which will be offered in both manual and an automatic gearbox.