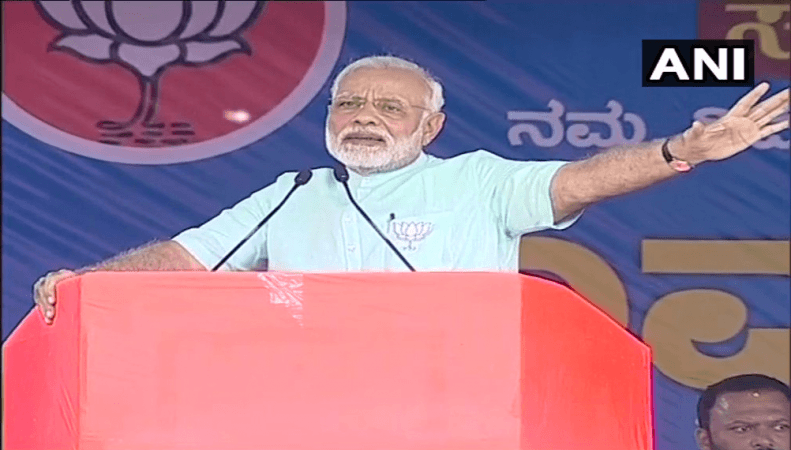 Narendra Modi government made perhaps its most significant announcement on Monday when it said it has cleared 10 percent reservation for economically weaker sections in government jobs and education.
The announcement was unexpected and it has come when the general election is looming large. The government will need to pass a constitutional amendment to implement the promise. Also, critics will obviously question the timing of the decoration - why now, why this late?
Critics have already asked if this is merely another 'jhumla' and whether the government merely fancies the votes this fetches without having to toil hard to make the promise real. Obviously, critics are right in asking why the government didn't make this pitch earlier when it had time on hand.
However, notwithstanding all naysaying, this declaration is of monumental significance. The intent can be distorted and tainted by the electoral dividends it may earn the ruling party. But that's not reason enough to discredit a move that's certain to kick-start a fresh round of social re-engineering.
To begin with, 10 percent quota for the poor segment within the general category will not take anything away from the backward classes who are entitled to reservation. So this isn't against backward classes.
We should hope that the ensuing (vicious) debate will not reduce this proposal as a perfunctory caste versus income dichotomy. This is not a proposal to do away with the caste-based reservation system that has undoubtedly led to the emancipation of the downtrodden people over decades.
There are still a lot more of downtrodden people in backward castes and there should be a continuation of affirmative action to raise their status - both economically and socially. And caste does retain its poignant presence in India's social fabric, making caste-based affirmative action a necessity for longer.
But there are downtrodden people outside of lower castes and backward classes. And there are a lot of people from the lower castes who enjoy the perks of reservation for generations, despite being many times richer than most people from the general categories they are pitted against.
The question whether social backwardness or economic backwardness is more detrimental has been around for a long time. And there will never be consensus. But is it too hard to accept that both are bad?
Affirmative action for the economically deprived is a need of the time.
One potential argument against the move would be that reservation was originally offered for the socially backward classes and castes under Articles 15 and 16 of the constitution. And that the present offer won't stand judicial scrutiny. Well, the answer is, amend the constitution. The charter has been amended for matters far less important.
Social backwardness is not the only backwardness. Economic depravity is as biting as social backwardness in the current India. Children from poor families should not be discriminated against when the nation's largesse is apportioned.
Give a lifting hand to all poor, not just the socially poor.
(The author is Managing Editor, International Business Times, India. Views are personal)