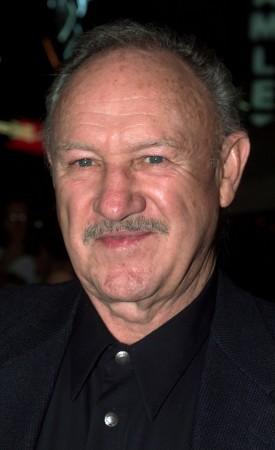 Actor Gene Hackman turned 85 on Friday, just days after he became the latest victim of celebrity death hoax that managed to fool numerous fans into thinking that he died.
The death hoax resulted in fans flooding social networking sites with tributes and among them was actor Dylan McDermott who tweeted a "Rest in Peace" message before Hackman's representative confirmed that the actor was alive and well.
Soon after, McDermott deleted the tweet, and expressed his annoyance writing: "I guess Gene Hackman's death was a celebrity hoax. People have too much damn time on their hands…"
The fake news of Hackman's death went viral after a Grantland on Tuesday claimed "The Greatest Living American Actor at 85: Gene Hackman Is Gone But Still in Charge." The Gone in the headline was later changed to retired, but the damage was already done as many believed that the 85-year-old had passed away.
Soon, a Facebook page with "RIP Gene Hackman" also went up that claimed the actor died on Monday. "He will be missed but not forgotten. Please show your sympathy and condolences by commenting on and liking this page," it read.
The page reportedly got over one million hits before it was deleted.
Understandably, fans too aren't happy that the headline caused them to think Hackman was gone. Check out a few reactions below:
That moment of panic when someone posts a tribute to Gene Hackman and you think he's dead. Its just his birthday! Happy birthday Gene!

— Keniby Khronicles (@kenibyk) January 30, 2015
Shoutout to @Grantland33 for getting a lot of people to think that Gene Hackman is dead. Nice work. — Peter Avellino (@PeterAPeel) January 28, 2015
So Grantland puts up a confusing headline that presumes Gene Hackman is dead and it goes viral. Click-bait has once again reached a new low.

— Sleepy Skunk (@sleepyskunk) January 28, 2015
Okay, @Grantland33, you've spent a full day making me think Gene Hackman is dead every time that headline goes by. Stop that.

— DrewAtHitFix (@DrewAtHitFix) January 28, 2015
This is the second Gene Hackman death hoax in two years. The previous death hoax surfaced in October 2012, and was caused by a false update to his Wikipedia page.